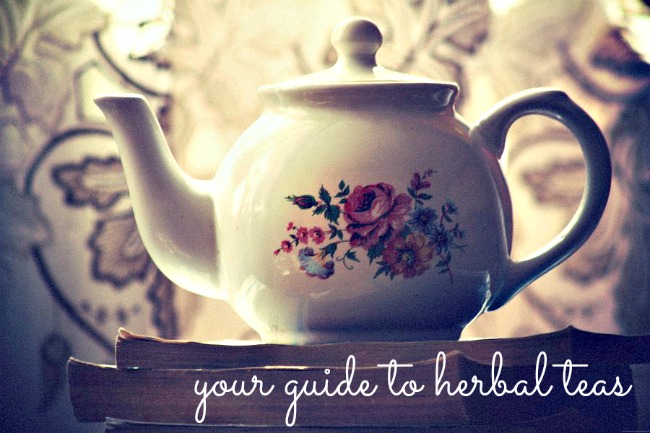 If you're a fan of tea, you may be familiar with the different types available. Or, you may be someone who just knows what they like and sticks with it. This of course is fine, but if you knew the true benefits of herbal teas, you may want to think about giving them a try.
Herbal teas are a great alternative to regular tea (and coffee) as they're just as comforting but don't contain any caffeine. As mentioned above, they're also really good for you.
So, what exactly is herbal tea?
Herbal tea isn't strictly tea, as they're not really made from tea – it's usually flowers, fruit, leaves or bark. There are a lot of benefits of consuming plants, and drinking herbal teas is a great way to do this in an easy, pleasing way.
How best to enjoy your new herbal tea
To really get the full benefits of your new herbal tea, it's recommended that you leave it to brew for at least 10-15 minutes. In fact, most herbal tea drinkers even leave their tea bag in the mug whilst they enjoy it.
There's a great guide to times to brew your tea for, for the perfect cuppa and much, much more about tea on this tea infographic from Emma Bridgewater.
Choosing a herbal tea that's right for you
The tricky part may be choosing a herbal tea that's the best for you, as there are countless ones available and most of them are very different. Therefore it may be a bit of a trial and error process of finding the ideal one for your tastes. Or, you could always look for ones by their health benefits, if there is something in particular that you'd like some help with. We've listed some of the main types of herbal teas and their benefits to help you with this.
Chamomile tea – this tea has often been regarded as a useful aid when helping to treat insomnia, as it's a sedative blend. Additionally, the antioxidants it contains may help prevent complications from diabetes, like loss of vision, nerve and kidney damage, and stunt the growth of cancer cells.
Peppermint tea – peppermint tea is often seen as especially popular with women as it's been proven to help reduce bloating, ideal for different parts of the menstrual cycle. It's also a good ailment for treating feelings of nausea.
Rosehip tea – rosehips are the fruit of the rose plant, and so they are one of the best plant sources of vitamin C, which is important for the immune system, skin, tissue health and adrenal function. Therefore it's an ideal one to choose when you need a 'pick-me-up' in the winter.
Lemon balm tea – this tea is also a good one for drinking in the winter, as it's said to help with low moods (especially brought on by winter). It's also been regarded as an aid for improving concentration levels, and it's even safe for kids to drink.
Rooibos tea – this is a red tea, which is a South African herb that has been fermented. It has cancer-fighting properties and has been said to also fight the common signs of aging.
You can find all of these herbals teas and more on this website.