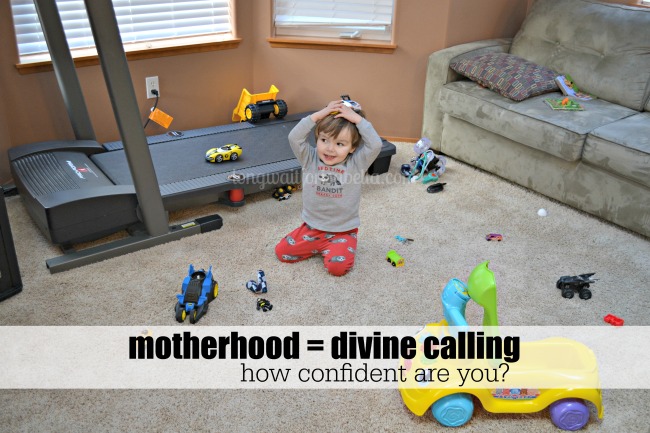 I can honestly say I've never felt super confident in this role of mother. I didn't think I had it before I was a mom and now that I am actally a mom to two kids, I certainly don't feel very confident. That is why, The Confident Mom, from Joyce Meyer is a timely book for me to read. Even I can regain lost hope and assurance in motherhood!
[Tweet "Insecurity saps our faith. #TheConfidentMom"]
Matthew 19: 26 says that "with God all things are possible." As mothers we must put all confidence in Jesus. Motherhood truly is a divine calling. I believe that with all my heart. I have appreciated the encouragement and inspiration found in this book to help me with my own calling.
There is no "perfect mom" or "right personality" for motherhood. We are all unique in this role. But with Jesus we can all do this.
Here are five points that I loved about The Confident Mom:
Are you plagued with worry? I worry over so many silly things. All. The. Time. I seems like I can't quit worrying. But Joyce Meyer encourages moms to put your faith in Jesus — to celebrate God's strength in you. Claim the promise of Hebrews 13: 5 – "Never will I leave you; never will I forsake you."
Perfect moms don't exist. BUT, God can enable you to be a blessing to your family. Success as a mom happens because He is perfect. Not us. That is good news to me.
Stop saying, "I can't." Say, I can do anything with His power in me. 
[Tweet "Stop saying, "I can't." YOU CAN! Matt. 19: 26 #TheConfidentMom"]
Fill up your heart with spiritual things. Listen to sermons. Read your Bible. Listen to and sing Christian songs.
The best things you can do for your family is take time each day in fellowship with God.
Joyce Meyer gives us four practical things moms can do:
Receive Jesus.
Get to know Him.
Trust Him.
Follow the Holy Spirit.
Connect with Hachette Books
Facebook // Twitter // YouTube
Buy The Confident Mom
You can purchase this book on Amazon.com
Win The Confident Mom
Three (3) lucky Long Wait For Isabella readers will win a copy of The Confident Mom by Joyce Meyer. Enter the Rafflecopter form below for your chance to win. Open to US residents 18+.
Disclosure: I was sent the above book for review. No compensation was given. All opinions are mine.