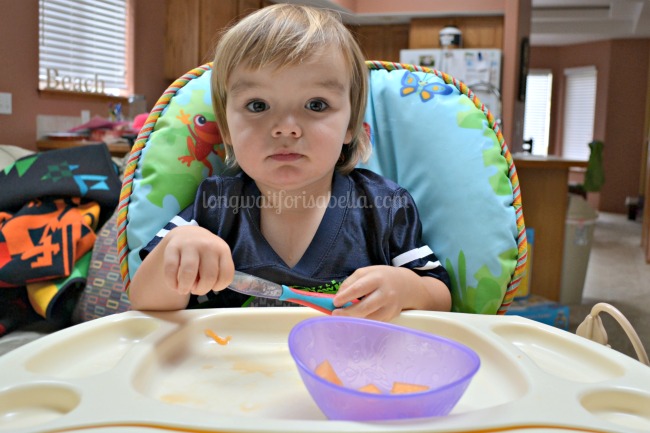 Gone are the days of the high chair. Where is time going? We kept him in his high chair for a bit longer than we probably needed to. But honestly, we didn't have a booster seat for him and we weren't sitting at our kitchen table with him.
Now, we've cleaned up our kitchen table and he has a new booster seat. And he LOVES it! (Does your kitchen table become a mess of papers, books, puzzles, and art supplies like mine? It's hard to keep up with it!)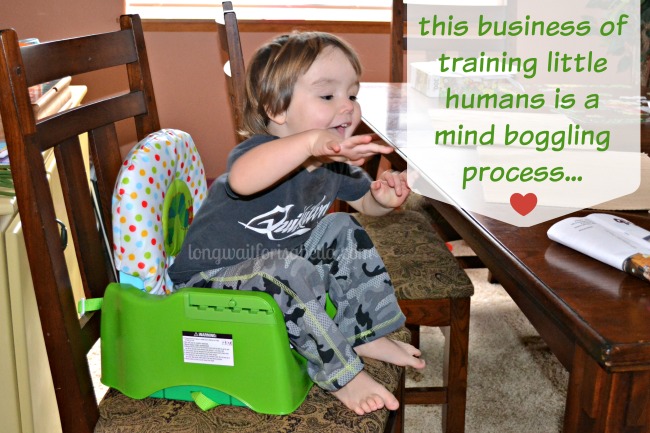 The kids love eating at the dinner table now. It is a new fun thing for them. We've always eaten meals together, but we had been eating in our kitchen. My Little Man in his hair chair, daddy and Princess on the bar stools and mommy just stood. (And ran around the kitchen getting food, drinks, utensils, napkins…) Now we are sitting down at a clean kitchen table and eating together and visiting. No electronics. No television in the background.
Do you eat family meals together at the dinner table?
About Happy and Hungry Booster Seat
Children through 50 lbs will enjoy the booster seat featuring Eric Carle's caterpillar from beloved book – The Very Hungry Caterpillar. This easy to clean cushioned seat has a removable tray, 2 recline positions, 3 tray positions, and 2 height positions! I love the handle for easy transport and the 3 point harness for safety.
Since we pushed his chair right up to the kitchen table, we didn't use this awesome removable tray. But, if we'd had this booster seat earlier, I would have been using it instead of my gigantic bulky high chair! That is our only complaint – we wished we had it sooner.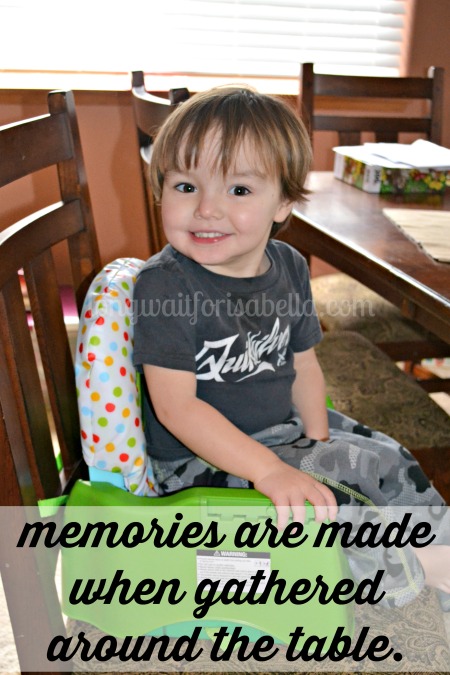 You can find this affordably priced booster seat exclusively at Burlington Coat Factory online here.
Connect with Creative Baby
[Tweet "All great change in American begins at the dinner table. Ronald Reagan."]
Disclosure: I was sent the above product for review. No other compensation was given. All opinions are mine alone.