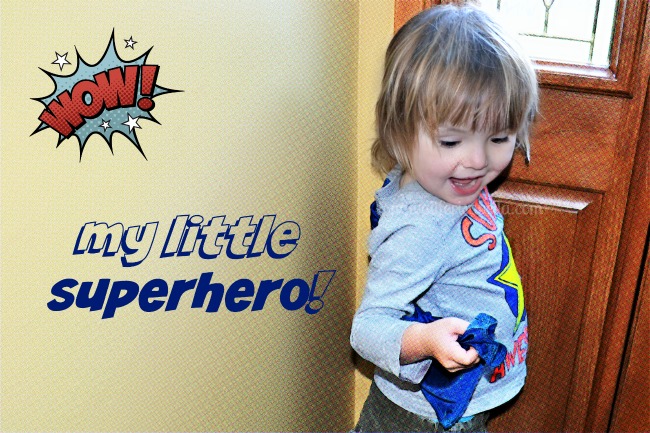 My kids love anything superhero. Who am I kidding, I love anything superhero too. It is not unusual to find my kids with homemade capes on. My son  has two generic superhero style cape shirts. He likes to "fly" around the house. He says, "I'm flying like Jesus." It is so cute to see. My daughter recently watched a superhero style cartoon on Netflix for the first time and she is now a big superhero fan as well.
Are there superhero fans in your home?
Here are some great gift ideas for the Superhero fan in your life. I found seven great ideas online. I am sure you can find these at Amazon.com:
The Action Bible
God's Superhero Costume
The League of Incredible Vegetables
The League of Incredible Vegetables plush toys
Create & Take Bible Crafts: Old Testament Heroes
Bible Heroes
Bible Heroes Activity Book
I believe the greatest superhero that ever lived was Jesus Christ. Now there is a great new Bible available — The Action Bible: God's Redemptive Story, which supports my belief. I was sent a small portion of the book to review and I can honestly say the entire family LOVES it.
The Action Bible presents 215 fast-paced narratives in chronological order, making it easier to follow the Bible's historical flow and reinforcing the build-up to its thrilling climax. The stories in The Action Bible communicate clearly and forcefully to contemporary readers. This compelling blend of clear writing plus dramatic imagery offers an appeal that crosses all age boundaries.
Aren't the illustrations amazing? Such an awesome book. If you have a superhero fan in your home, then consider getting them The Action Bible for their next gift — you won't be disappointed.
I just love this video that talks a bit more about The Action Bible. It is short, really you must watch it:
Disclosure: I was sent The Action Bible for review. I was compensated for this post. All opinions are mine.