I have always been a fan of smoothies. Back in July, I started this green smoothie kick and haven't stopped. I like to replace one or two meals each day with a green smoothie – it's easy to make and I'm a bit lazy about food prep so this is a perfect union. I make three 16 oz servings of my favorite green smoothie:
I have another green smoothie that I have been making that I am also very much in love with. It is the Chocolate Covered Cherry Green Smoothie. With only five ingredients, this one is easy and so tasty.
Ingredients:
2 cups of greens
2 cups of water
2 cups of frozen cherries
1 banana
2 T Cocoa Powder
1 scoop of Protein Powder
Directions
Blend greens with water first, then add the rest of the ingredients and blend well. Easy peasy!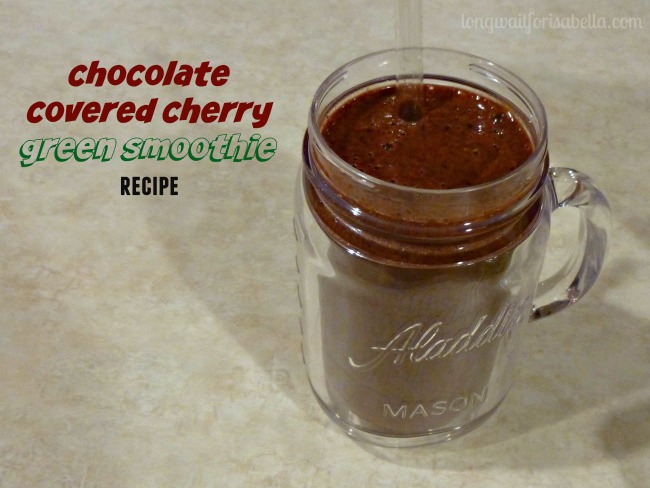 Do you have a favorite smoothie? Here are a great collection of 29 more smoothie recipes to try this year:
Super Smoothie Recipes
Don't forget to Pin this for later so you can go back over these great smoothie recipes!