How about a simple three ingredient treat for Christmas that is sure to please the whole family? I mentioned before that we are having a large family Christmas Eve party where we will  be having a Minute to Win It game night and we'll be eating finger foods and desserts. This would be perfect. Plus, it is so easy.
White Chocolate Oreo Pretzels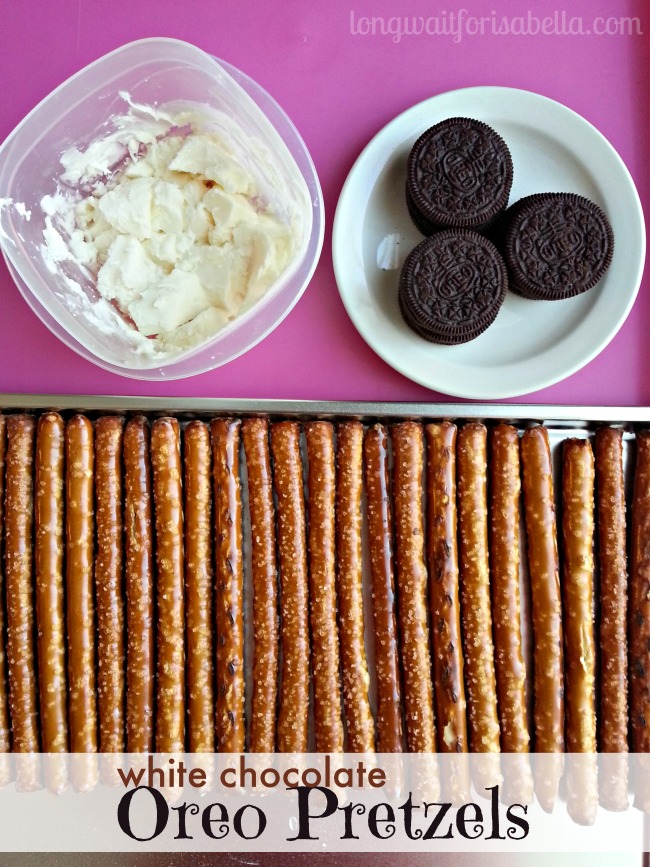 Ingredients:
1 bag Pretzel rods
12 ounces white chocolate
12 Oreo cookies
Supplies
White Chocolate Oreo Pretzel Instructions
Set the Wilton Chocolate Pro Electric Melting Pot
 to medium heat and add your white chocolate chips. Once the chocolate begins melting, use a spoon to stir, which speeds up the melting process and keeps the chocolate from burning. Set melting pot to warm so that chocolate stays melted but won't continue heating up.
Open up Oreo cookies, remove the filling and crumble up the chocolate cookie wafers, which is the only part you will be using as topping. Place Oreo topping on a plate and set aside.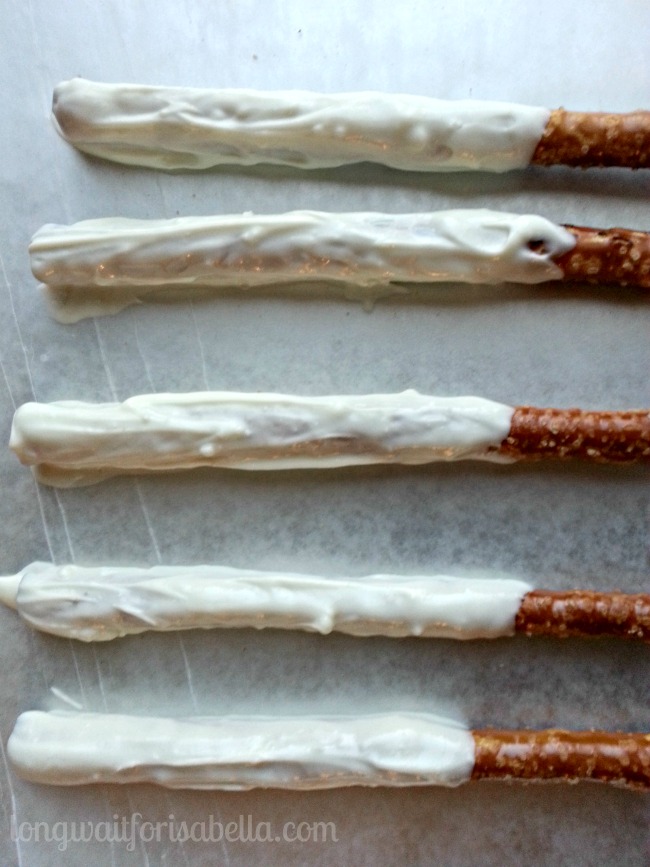 Dip your pretzel rods into the white chocolate, making sure to cover ⅔ of the pretzel rod on all sides. Place pretzel rods on the parchment paper and before they have the chance to cool completely, sprinkle with crushed Oreo cookie.
Leave pretzels to cool completely and then remove them from the parchment paper. Enjoy!
What sweets are on your family holiday menu?
You can melt the white chocolate over the stove or in the microwave as well if you do not have a Wilton melting pot.

Disclosure: This post contains affiliate links. This is not a sponsored post. All opinions are mine.