Most of you know that my husband is a minister. He doesn't pastor a church though. He coordinates outreach for about 100 churches in Washington state. I know I am biased, but my husband is awesome, and I really am blessed to be married to him. There isn't a person he can't talk to, pray with, witness too – he connects well with people of all faiths, ethnic backgrounds, and socioeconomic statuses. As he works to train church members how to effectively share Jesus with their circle of influence, we've noticed that many Christians just don't know how to relate to non-Christians. Honestly, they have to be taught.
In a time when our country is divided and there is great discord we need Christians to be extending grace now more than ever. As Christians, we isolate ourselves pretty well and become almost like an exclusive club or clique. But that is not how Jesus wants us to be. As Christians we need to be like Him – showing compassion, love, grace to others.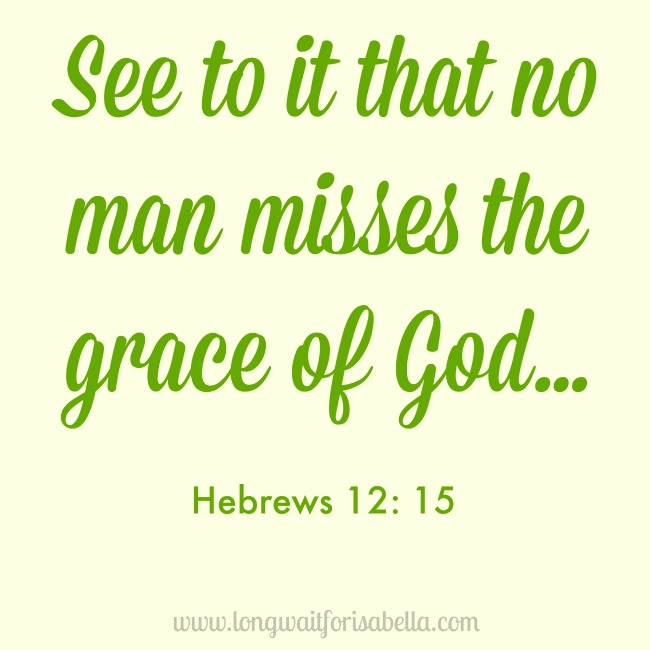 See to it that no man misses the grace of God… Hebrews 12: 15
I am thankful to be reading a new book from Philip Yancy – Vanishing Grace: What Ever Happened to the Good News? There are four parts to this book: A World Athirst, Grace Dispensers, Is It Really Good News, and Faith and Culture. Yancy, through experience and even surveys, shares about the state of our world and what our faith has become. You'll also read about how non-Christians often view us as Christians. Truly this is eye opening. I honestly believe all Christians need to read Philip Yancy
I really enjoyed part two: Grace Dispensers. I honestly want to represent true Christianity by showing others that I too am just a pilgrim on the same journey as they are. I am no better or worse. And by my deeds I want others to know that Christ lives in me. When we truly believe we have good news to share with this world, we won't be pious, judgemental, bitter, or unloving. Good news like Jesus Christ is meant to be shared in loving grace-filled ways.
About Vanishing Grace
Why does the church stir up such negative feelings? Philip Yancey has been asking this all his life as a journalist. His perennial question is more relevant now than ever: in a twenty-year span starting in the mid-nineties, research shows that favorable opinions of Christianity have plummeted drastically and opinions of Evangelicals have taken even deeper dives.

Yet while the opinions about Christianity are dropping, interest in spirituality is rising. Why the disconnect? Why are so many asking, What's so good about the Good News? How can Christians offer grace in a way that is compelling to a jaded society? And how can they make a difference in a world that cries out in need?

Yancey aims Vanishing Grace at Christian readers, showing them how Christians have lost respect, influence, and reputation in a newly post-Christian culture. "Why do they hate us so much?" mystified Americans ask about the rest of the world. A similar question applies to evangelicals in America.

Yancey explores what may have contributed to hostility toward Evangelicals, especially in their mixing of faith and politics instead of embracing more grace-filled ways of presenting the gospel. He offers illuminating stories of how faith can be expressed in ways that disarm even the most cynical critics. Then he explores what is Good News and what is worth preserving in a culture that thinks it has rejected Christian faith.
Buy Vanishing Grace by Philip Yancy

You can find Vanishing Grace on FamilyChristian.com. It is currently available for the low price of $11.49! This book is a great read for the New Year and it also makes a great gift idea!
Connect with Family Christian
Facebook // Twitter // Google+ // YouTube
Win $25 Family Christian Appreciate Certificate
One lucky Long Wait for Isabella reader will win a $25 Family Christian Appreciation Certificate. For your chance to win, enter the Rafflecopter form below with your Facebook account or email address. Open to US and CAN residents 18+.
Good Luck!
Disclosure: I am a Family Christian blogger. I received the above book for review purposes. No other compensation was given.