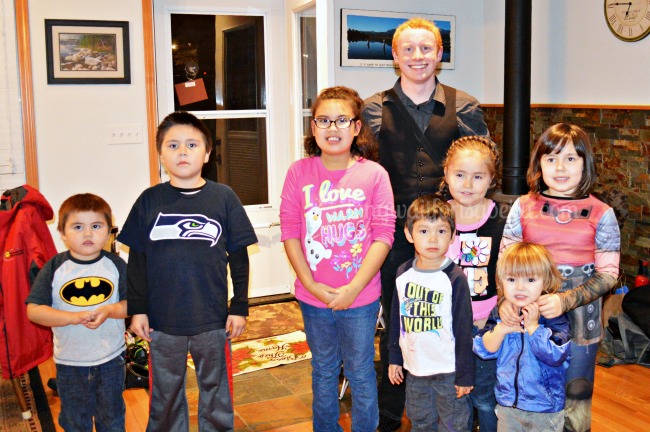 My Princess celebrated her 7th birthday this month and we had such a great party with family and friends. I threw her a How to Train Your Dragon party at my parent's house and we had a local magician come perform. Everyone LOVED it, including the adults. It truly rivaled our Reptile Girl party from two years ago.  I had great How to Train Your Dragon party supplies from Oriental Trading Company for decoration and party bags. I am seriously always pleased with everything I've received from Oriental Trading.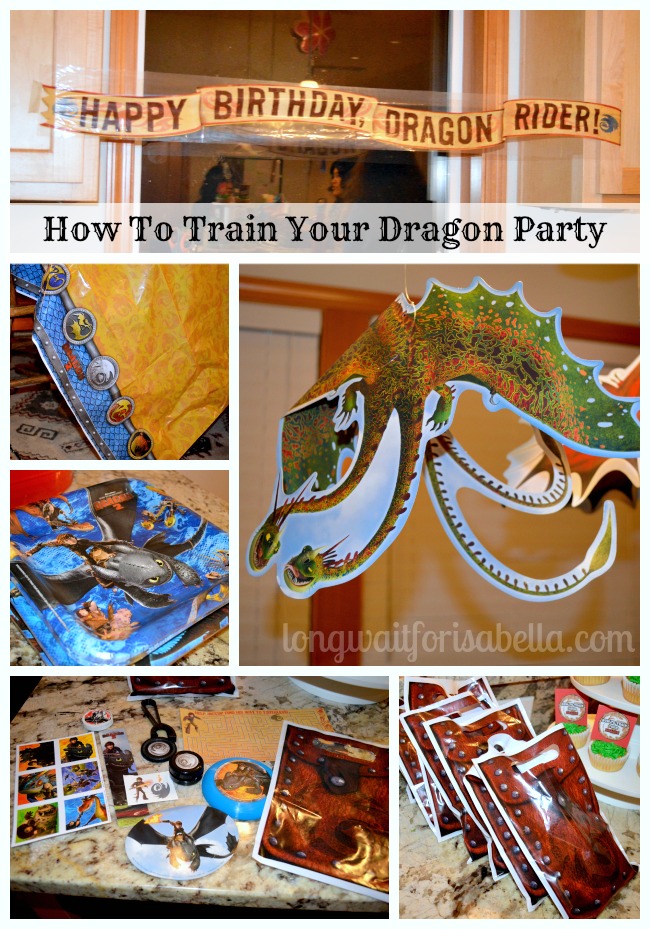 I was able to search online for a food label template, so I could create my own food labels for the party food. I also found an image of the HTTYD characters for the food label. We served:
Viking Bread – Cheese Pizza
Viking Teeth – Alfredo Pasta
Dragon Eggs – Deviled Eggs
Forests of Berk – Vegetables with Ranch Dip
Viking Shields – Chips
Viking Juice and Energy – Juice boxes and Soda
Dragon Bait – Swedish Fish
[amazon_link asins='B01MQJ0K0D,B0198GQRP8,B00GQOEUNC,B01HN2DKLS,B0000CFTDW' template='ProductCarousel' store='wpplugin01-20′ marketplace='US' link_id='c8e408aa-ea36-11e6-b9bb-476d6094f5cf']
If you'd like all the labels I made, here is an easy to print PDF, HTTYD Food Labels. Here is the printable PDF blank template if you'd like it: How To Train Your Dragon Party Food Label Template or you can open the image below in a new window and print it.
I also found a printable HTTYD cupcake topper. I love being able to just print and cut out ready made cupcake toppers. That makes my life so much easier. Don't you love printables that are free?
So this last summer our library hosted a local magician – a teenage boy from our county – to perform for the kids. My husband and daughter LOVED it. They really got into magic – mostly card tricks after they saw him perform. So I searched for him online and had my hubby book him for my Princess' birthday party. Honestly, it was so much fun. The whole family was into it. Our favorite part was when he incorporated the birthday girl into the show.
[amazon_link asins='B01KVZV52A,B01N5MDSED,B013SKI4QA,B006P1EQIA,B0094V8B8O' template='ProductCarousel' store='wpplugin01-20′ marketplace='US' link_id='9e351013-ea36-11e6-befa-c7be5d768ca0′]
So here's a secret that I might not have shared about my Princess — she doesn't like cake. She loved helping me with the Dragon cupcakes but she didn't eat one. Every year, for her birthday, she asks for her favorite dessert. Pumpkin Pie. Yep, my Princess eats it every year. We stuck a number seven in the center and sang to her.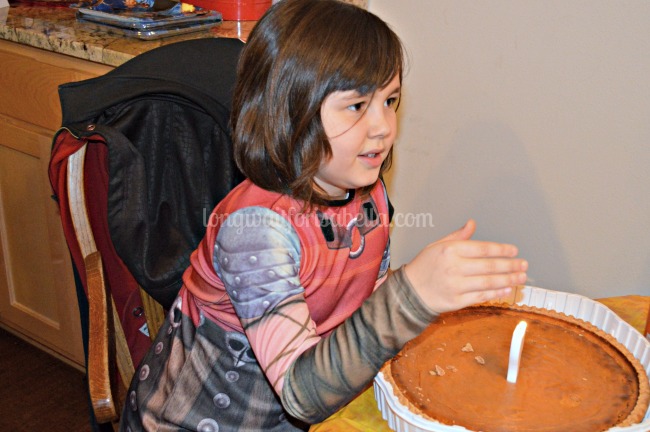 Happy 7th Birthday, Princess!
You might also like:
#spon: Party supplies were provided from Oriental Trading. No other compensation was given.