I participated in a campaign on behalf of Influence Central for The Salvation Army. I received a promotional item as a thank you for participating.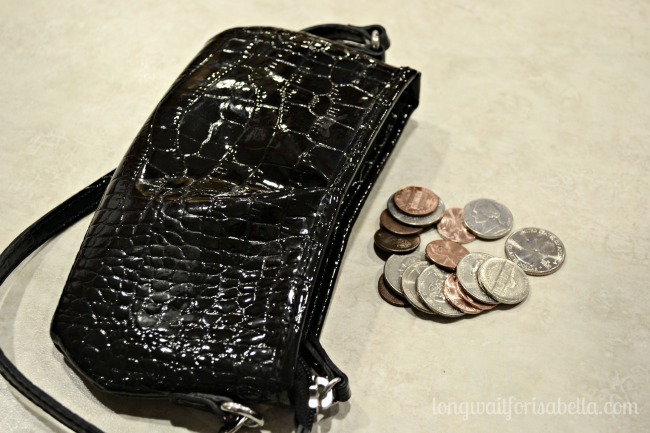 I grew up in family who gave their spare change and bills to The Salvation Army Red Kettle every holiday season, every time we went shopping in December. My mom still gives. It seems that my generation relies more on cards than cash and I find myself often without any bills or coins. But guess who in my family loves to carry all her spare coins in a purse when we go shopping? Yes, my seven year old Princess.
She loves putting her coins one a time in the Red Kettle. I love that about her. She is my little giver. This year she helped pass out homeless bags in Gig Harbor. And not we'd like to copy their approach of carrying homeless bags in our vehicle at all times. We've donated to our local food bank. She put together Thanksgiving food boxes and delivered them. Last week, she volunteered to put together Christmas gift bags. She loves to help. Did I mention how much I love her?
We like to give back because we feel we've been blessed with so much. But, we realize that others in our own community, county and state are not quite so blessed. Plus, I believe it is important for us to be teaching our kids the importance of giving back as well.
[Tweet "Because every child deserves to have a toy on Christmas morning. #RedKettleReason"]
Back in 1891, the Salvation Army wanted to help the poor in San Francisco, and offer them a free Christmas dinner. A pot was placed at the Oakland Ferry Landing for this purpose. I has grown tremendously since then. Now The Salvation Army is able to do the most good possible for 30 million people each year!
#RedKettleReason Campaign
The Salvation Army's 124th National Red Kettle campaign is encouraging Americans to share their reasons for giving using #RedKettleReason! Don't you love when companies use social media for good? When you post with the hashtag #RedKettleReason, you can view your post and other's posts and see the reasons people are giving at RedKettleReason.org.
[Tweet "48.8 million people need our help putting food on the table. #RedKettleReason"]
So my husband and I are planning our donations this next week. How much we have, what percentage of our total annual pay we want to give, and so on. Of course, we are waiting until the last minute. That's how we are. Did you know that one-third of online donations occur during the last two days of the year? So I guess, we are just like most Americans. Donate to The Salvation Army and get a benefit on your taxes before January 1!
About The Salvation Army
The Salvation Army is one of the world's largest and oldest providers of social services. They have been helping people for more than 130 years in the United States. I was just having a conversation with a friend about donating and she told me about The Salvation Army and the amount they give back to the community verses the amount they keep. The difference between this organization and others is how much they give. Did you know that 82 cents of every dollar The Salvation Army spends goes directly to support community service programs? This amount far exceeds the Better Business Bureau's guideline of 65%. Even more, the donations they receive stay in the community they originate from.
A few facts from 2013 in the United States alone:
The Salvation Army served more than 58 million meals to the needy.
204,000 people received rehabilitation services through donations to Family Stores.
Over 203,000 underprivileged children attended day care and summer day camps.
The Army provided nearly 10 million nights of shelter.
324,000 people received help during times of disaster.
More than 4 million families and children were served during the holidays.
More than 1.8 million people received help through senior, medical and institutional services.
Connect with The Salvation Army
Don't forget to give to The Salvation Army this season!
[Tweet "My #RedKettleReason is simple: I want to #DoTheMostGood!"]