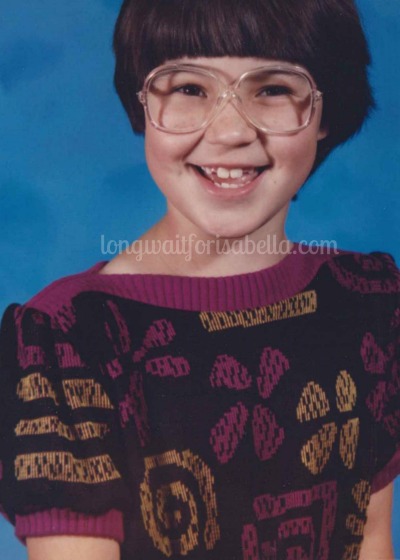 I had a pretty good childhood growing up in the 80s and early 90s. I have fond memories of friends, playing outdoors, and awesome toys. There have been a good number of products that have become popular (or stayed popular) since I was a child. I thought it would be fun to put together a gift guide of nostalgic 80s gifts for kids.
What was your favorite toy in the 80s?
1. Spirograph
I really spent hours with this fun and award-winning Spirograph Deluxe Design Set. I'd bring it with me to church and on car trips. With Spirograph's distinctive interlocking gears and wheels, anyone can draw elegant, spiraling designs. This 45-piece deluxe set includes 19 wheels, 2 rings, 1 rack, spiro-putty, 3 pens, 14-page guide book, design paper and carry-along storage case.
2. Swatch Watch
In fourth grade my grandparents bought me a hot pink Swatch Watch from Nordstrom in Spokane, Washington. I thought I was the coolest girl. I loved that watch. Do you remember the show, "Parker Lewis Can't Lose"? I still remember when they said, "Synchronize Swatch Watches".
So I got this one Christmas, and LOVED making my own snow cones. But, were your parents like mine and never bought the refills? Once I used up my syrup, I never used it again. Boo! Now you can get the Snow Cone Maker and Refills on Amazon.com.
4. Rubik's Cube
I could never finish the Rubik's Cube but I still remember trying. I had a friend who could do it every time. A fun little puzzle for kids to bring in the car and travel with.
The classic Atari console was fun wasn't it? I loved it. If your child has a Nintendo DS then they can also enjoy the classic Atari Games too! Volume 1 has like 50 games on it!
I had a Cabbage Patch Kids doll when I was young. It came with an adoption certificate.
7. My Little Pony: The Complete Original Series
Go Back To Where It All Started! Return to Ponyland, the home of all your favorite classic Little Ponies, including the Earth Ponies, Unicorns, Pegasus Ponies, Flutter Ponies, Sea Ponies, Baby Sea Ponies, their human friends Megan, Danny and Molly and, of course, their dragon friend, Spike! Together, they live a life of games, songs and harmony with allies like the Bushwoolies and Furbobs. But, occasionally, there are problems in Ponyland and the Little Ponies of Paradise Estate must face evil witches, goblins, Stone Backs, Grundles and more! Now you can come join in the fun and adventure with My Little Pony: The Complete Series! Includes All 65 Episodes of My Little Pony!
8. Care Bears Cheer Bear Toy
Look on the bright side with this adorable plush Cheer Bear toy! Your soft, sweet Cheer Bear friend can always find a way to cheer up her friends, and her can-do spirit and energy will make her the perfect pal for all your Care Bears adventures. She's got a "magical" rainbow on her soft, plushy tummy.
9. Pound Puppies
Lovable Puppies That Need a Home! Cuddly puppy includes a heart tag with a space to fill in their name. Register online to print adoption certificate.
10. G.I. Joe
G.I. Joe is the world's greatest special-ops fighting force with top-secret ninja training from Arashikage masters. Now these elite heroes use their ninja skills and tough commando abilities to defend the planet against the evil forces of Cobra. With unwavering courage and steely determination, the brave men and women of the G.I. Joe team charge into action to fight the menacing villains in the Cobra organization. On land, sea or air, G.I. Joe is there to crush the diabolical plots that Cobra forces hatch in their quest to take over the world. Each side has plenty of powerful weapons and high-tech vehicles for high-intensity action and adventure.
What other 80s toys do you think kids today would love?
Disclosure: This post contains affiliate links.