In celebration of this year's MGM 90th anniversary, I wanted to share with you six MGM Family Classics: Chitty Chitty Bang Bang, All Dogs go to Heaven, Legally Blonde, The Pebble and the Penguin, The Princess Bride, and The Secret of Nimh. These six MGM Family Classics are available on Blu-ray combo pack.
Which classic is your family favorite?

I was sent three of these family films: The Secret of Nimh, The Pebble and the Penguin and The Princess Bride. Here are more details about my top three MGM Family Classics.
The Secret of NIMH
Get ready to meet some runaway rodents with an earth-shattering secret! Suspenseful and heartwarming, this beautifully animated odyssey stars Mrs. Brisby, a mild-mannered mother mouse with a plan to move Heaven and Earth (or at least her house and home) to save her family from Farmer Fitzgibbon's plow! Along the way she gets some help from a lovelorn Crow, a busybody neighbor mouse and a fearsome Great Owl. Unfortunately, Mrs. Brisby will need an engineering miracle to hoist her home, and for that she must face a mysterious rat, fend off a ferocious cat and claim a magic amulet! But when Mrs. Brisby discovers the astounding secret of NIMH…it could change her life forever! This timeless tale of love, courage and determination will transport the whole family into an enchanting world where the bravest hearts live in the meekest of mice.
Families discussion starters:
The scariness in movies: Which parts were the scariest? What made these scenes scary? Would the movie have been more or less scary if it weren't animated?
Who were the heroes in this movie?
Talk about animals in laboratories. Why are they there? How does your family feel about animal testing?
The Secret of Nimh  came on in theaters January 1, 1982 and is rated G.
The Pebble and the Penguin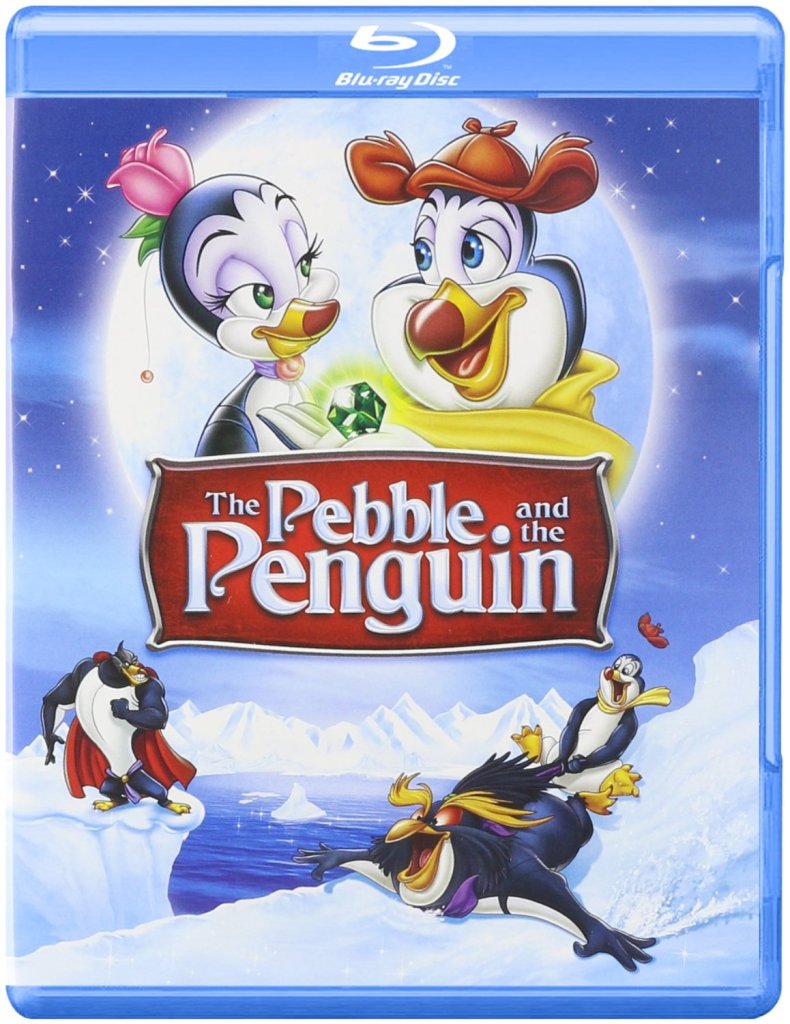 Can the perfect pebble help a bashful penguin find his true love? Based on the real-life mating rituals of the Adeli penguins in Antarctica, this "charming" (The New York Times) animated adventure comes to Blu-ray for the first time. Hubie (Martin Short) is a hopeless romantic in love with Marina (Annie Golden), the most beautiful penguin in all the land. But the evil penguin Drake (Tim Curry) also wants Marina andwill stop at nothing to get her. With help from his new friend Rocko (James Belushi)–a penguin determined to fly–Hubie must thwart Drake's plan and win Marina's heart!
Families discussion starters: 
Families can talk about the birds aboard the bad ship Misery.
Can you think of any arguments that people on the opposing side of the debate might have?
The movie highlights lots of different types of penguins — make a trip to the library or your local zoo to learn more about their habitats and habits.
The Pebble and the Penguin released in theaters on April 11, 1995 and is rated G.
The Princess Bride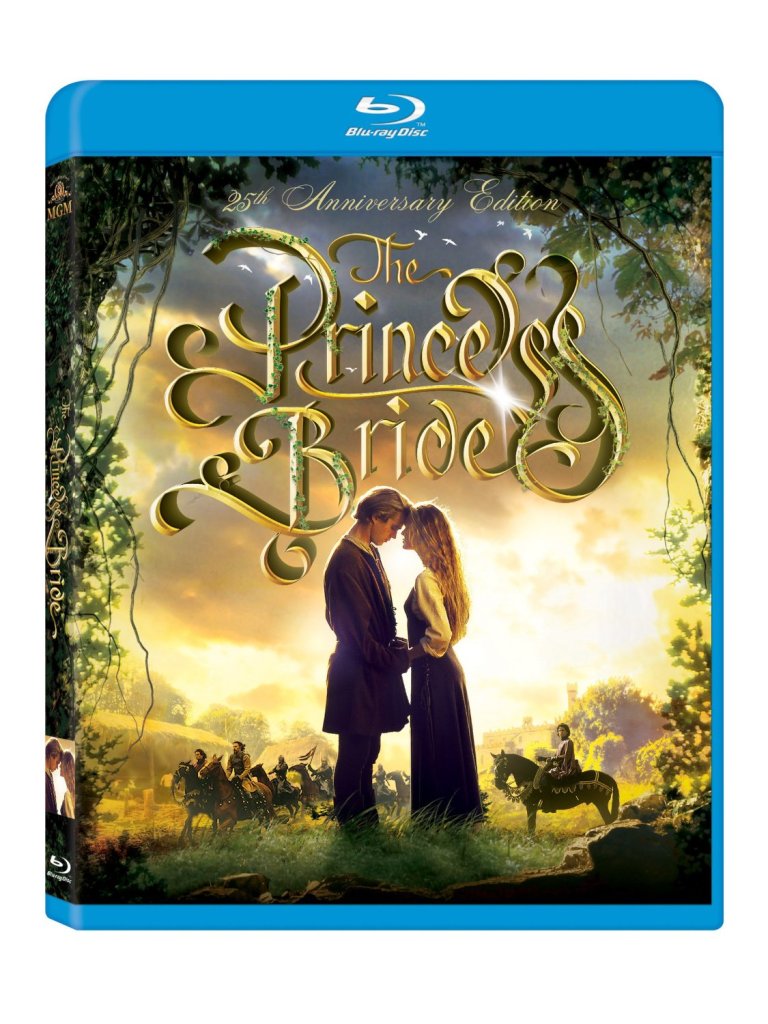 When the beautiful maiden Buttercup (Robin Wright) hears that her true love Westley (Cary Elwes) is dead, she reluctantly agrees to marry the loathsome Prince Humperdinck (Chris Sarandon). After Westley returns to rescue Buttercup, the two begin an epic adventure filled with fencing, fighting, giants, monsters, miracles, true love and hilarity! Featuring an all-star cast, including Mandy Patinkin, Billy Crystal and Christopher Guest, The Princess Bride is an almost inconceivable delight from Oscar® Nominee Rob Reiner and Oscar®-Winning screenwriter William Goldman.
Families discussion starters:
Families can talk about what makes for an excellent adventure/love story. Is it sword fights? Swamp creatures? Handsome leading men and beautiful ladies?
How does this movie poke fun at some of the standard fairy tale elements?
In the end, why didn't the little boy mind the kissing scene in the story as much as he thought he would?
The Princess Bride was released in theaters on September 25, 1987, and is rated PG.
Connect with MGM
Facebook // Twitter // Instagram // YouTube
Disclosure: I am a FHE Insider. I will receive entertainment videos in exchange for this post. No other compensation is given. All opinions are mine.