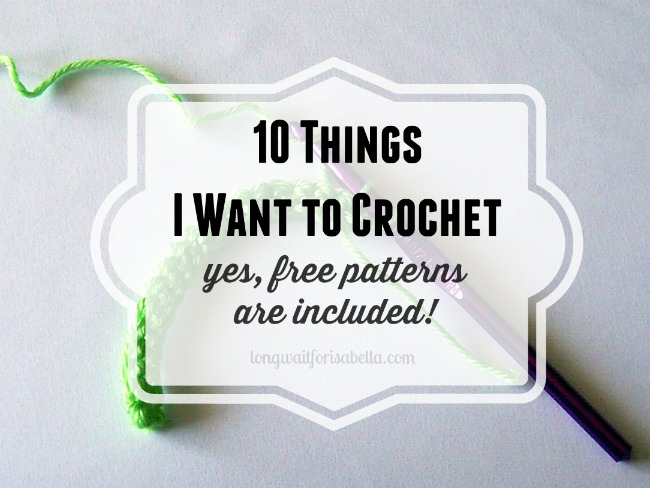 I pulled out my yarn and Crochet Hooks
this weekend. I'd like to start crocheting again. When you don't do it regularly, you forget the stitches. I had to print out a free PDF to visually see the stitches and I just practiced, pulled it apart, and practiced more. I have grand ideas of all the crochet projects I'd like to make this winter.
This past summer my mom and I worked on a blanket for my Princess. I only made about 10 granny squares and my mom mom whipped out about 10x that for the throw blanket. It turned out great. I am going to have to share a photo with you. But, I got bored with granny squares. I want to make other projects this winter!
Do you crochet?
Here are ten things I'd like to make. I think they'd make great gifts too!
[Tweet "10 #Crochet projects with patterns that I'd like to make. #DIY"]
Which one would you like to receive as a gift?
What kinds of crochet projects are you working on? I'd love to hear more ideas.
You might also like: