This post brought to you by Atlantic Luggage. The content and opinions expressed below are that of Long Wait For Isabella.
We've traveled to many states and a few provinces and countries for my husband's work. I cannot count how many times we've packed and unpacked. Each time is a bit stressful. Traveling is a little stressful, isn't it? 
Here are my tips for making travel packing less stressful:
Be Prepared
Write a list
Do all the laundry
Know the weather where you are going
Get Snacks and Entertainment
Buy your snacks for travel and any entertainment you might need before the travel day. Convenience stores and airports are so much more expensive. Plus, if you are traveling with kids, lots of snack and entertainment, including toys they've never played with, are essential!
Pack Effectively
Find out if you can easily wash your clothing and if so pack light. If you cannot, then pack pieces that can mixed and matched easily. You can wear that same pair of jeans more than once! Find shoes that are versatile and can be work with many things. Less is better. In the early days, I can remember bringing home clothing that I never even wore. What a waste of space!
Take advantage of these 10 packing hacks: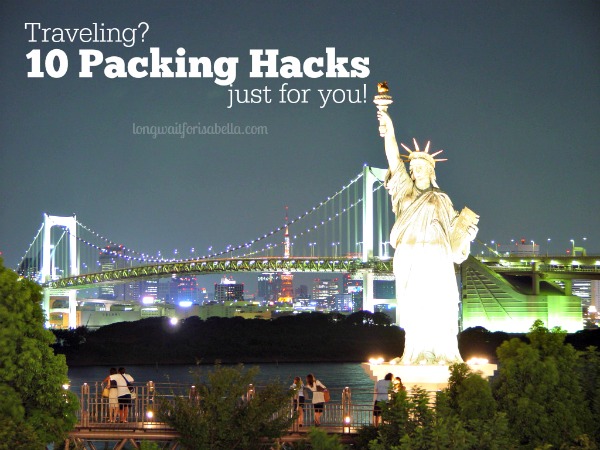 Roll your clothes
Ziploc bags for kids outfits
Pill containers for smaller items like jewelry
Use socks as padding for glass items and breakables
If you're flying pack an extra outfit in your carryon just in case your luggage doesn't arrive.
Bring a reusable shopping bag just in case you need it. I've brought home unexpected purchases back home on the airplane.
Bring a plastic shopping bag or a cinch bag to bring dirty laundry home in.
Throw new dryer sheets in your luggage. It keeps your clothes fresh and you can use it if you do laundry.
Use plastic wrap inside shampoo and lotion bottles, or anything else that could leak. Just placing the bottles in plastic bags doesn't work. I can't tell you how many times our shampoo, cough syrup, and lotion has leaked out into the plastic ziploc bag.
Get sturdy luggage, such as Atlantic Luggage, that easily takes a beating!
Do you have any packing tips to add?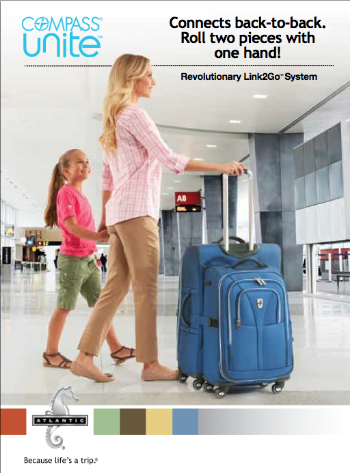 About Atlantic Luggage
Atlantic Luggage has been pioneering great luggage since 1919, making family traveling easier with their versatile, lightweight and affordable luxury sets. With a range of varieties in color, style and features, Atlantic Luggage makes packing for family trips easier no matter where the destination. You will be amazed how much you can fit into each piece, ridding you of the hassle of multiple pieces of luggage to carry or to worry about in the airport.

Atlantic Luggage has innovative features such as the Link2Go™ system, which allows you to connect multiple pieces of luggage for easy one handed rolling. Or, their 360-degree 4-Wheel Spinners allows for easy guiding and steering through busy terminals. Atlantic Luggage has thought of it all, taking the struggle out of traveling for the whole family.
Atlantic Luggage Sweepstakes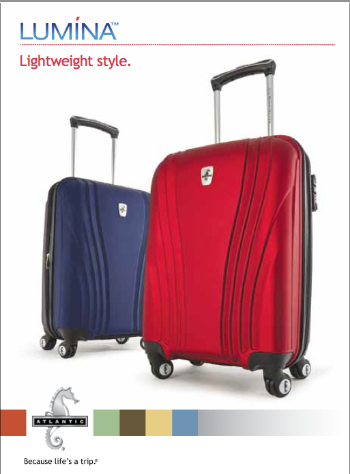 Enter to win a family trip for four to either San Diego or New York! Because life is a trip®, Atlantic Luggage is sending you on the trip of a lifetime! So, register for your chance to win a trip for the whole family today! Ends November 15, 2014. Total prize value is $3,700!
Which city would you choose if you won?