Earth to Echo is beaming down to Blu-ray and DVD October 21st!
Earth to Echo is a tale told through the eyes of Tuck, Munch and Alex, a trio of pals who make an out-of-this-world discovery. The best friends venture out of their neighborhood to find the true meaning of friendship. After receiving signals on their phones, they meet Echo, a small, but amazingly energetic, alien trying to make his way back to his home planet. As they race to help their new friend, the boys will discover that little Echo has touched their hearts in unexpected ways and changed their lives forever.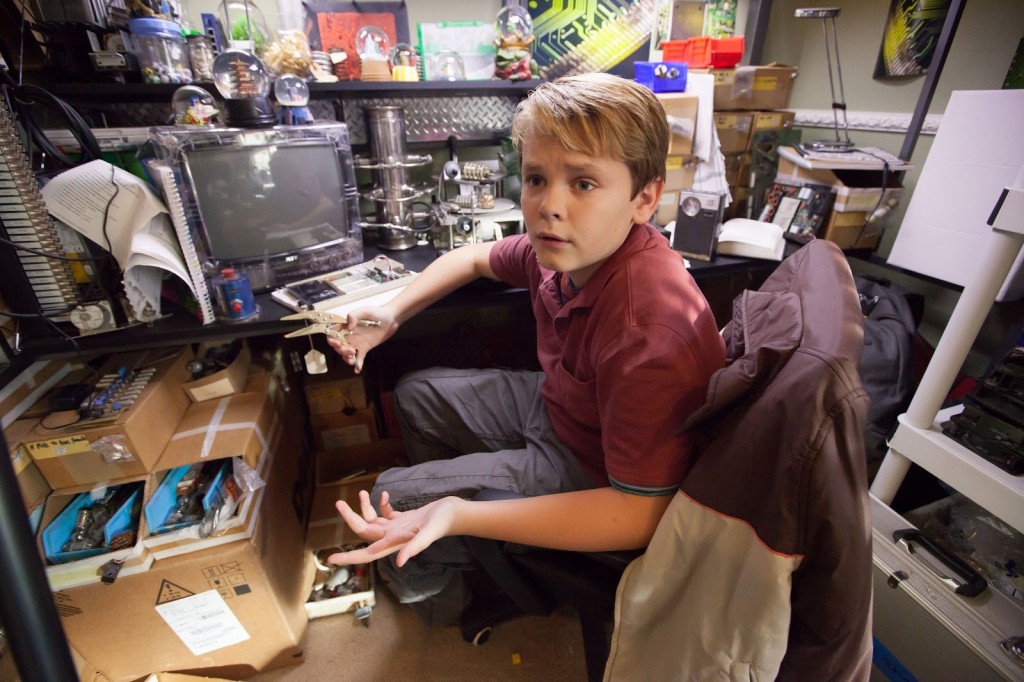 To prepare you for this adventurous, exciting and heart warming film, here are five technology free ways for your kids to hang out with friends!
1. Pick Up Games
There is nothing like starting a sports pickup game with all your neighborhood friends. Between sitting in class all day and coming home to do homework, a quick game, whether it is hockey, baseball, basketball or soccer, will let you use up some of that energy you've been storing! Not only this, but this is an awesome way to make new friends.
2. Bike Rides
With your parents permission of course, take a cruise around the neighborhood with your friends! Also, make sure you wear a helmet. You can use your imagination and make fun adventures out of your journey!
3. Hide N' Seek
A neighborhood game of Hide N' Seek is the ultimate outside activity. With permission from your parents, and of course, using the buddy system when it comes to hiding, Hide N' Seek is sure to be an awesome time.
4. Backyard Campout
Ask your mom and dad to set up a backyard camp out for you and your friends! Start by setting up a tent and marking your territory with your sleeping bag! You can spend the night telling scary stories and eating S'mores!
5. Chalk
The most underrated outside activity has to be chalk! It is so much fun to create fun pictures and even games with all your friends. You can play hopscotch or tic-tac-toe or use your imagination to draw wonderful pictures!
What are your kids favorite ways to hang out technology free?
Buy Earth to Echo
Releasing on Blu-ray and DVD on October 21, you can purchase Earth to Echo on Amazon.com.
Win Earth to Echo
One lucky Long Wait For Isabella reader will win their own copy of Earth to Echo on Blu-ray combo pack. Enter the Rafflecopter form below for your chance to win. Open to US and CAN residents 18+.
Disclosure: I am a Fox Home Entertainment Insider. I was given a copy of the above movie in exchange for this post.