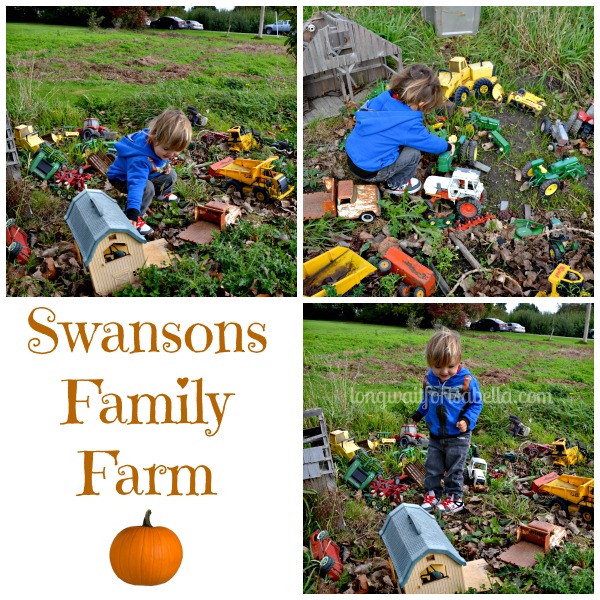 My Princess' soccer coach invited us to attend her family farm for the 1st grade public school field trip. She knows we homeschool and she wanted Bella to have the chance to attend, pick a pumpkin, pick some apples, make cider, play in a haystack maze, and eat treats. We were so thankful. Bella loved it! And yes, Nathanael did too.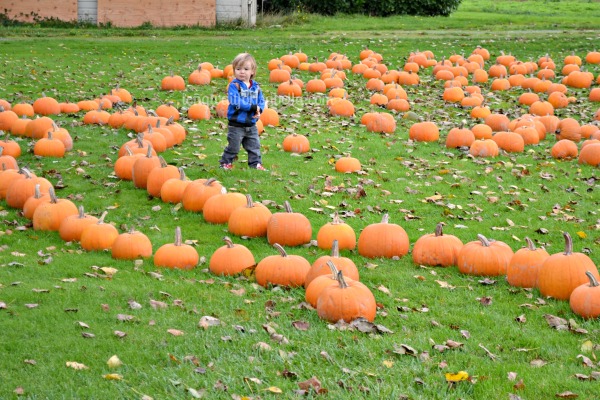 I appreciated that the family picked all the pumpkins before we came out. We have had some rain, a lot of rain actually here in Western Washington, so I wasn't prepared for a muddy pumpkin field.
The 1st graders were separated into two groups. One group went to pick apples and the other group picked pumpkins, made cider, and played in the haystack maze. They had an old swing set that Nathanael stayed on most of the time.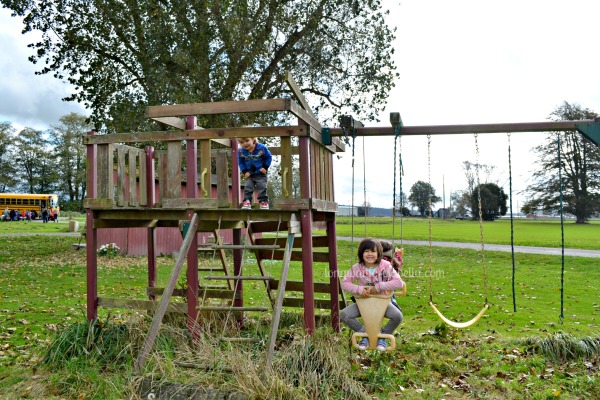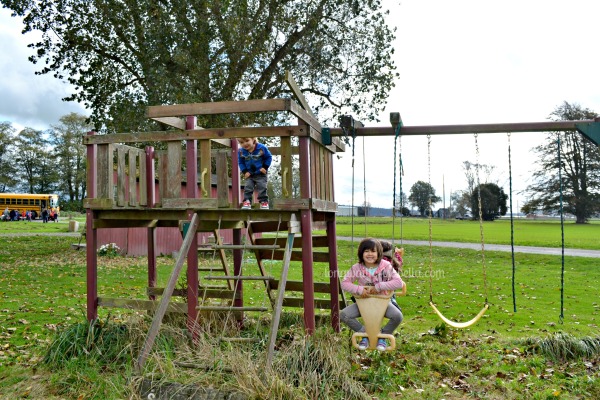 After the kids helped make apple cider that had the chance to drink it with their treats. Bella's coach made pumpkin cupcakes with cream cheese frosting, cookies, and brownies. So delicious!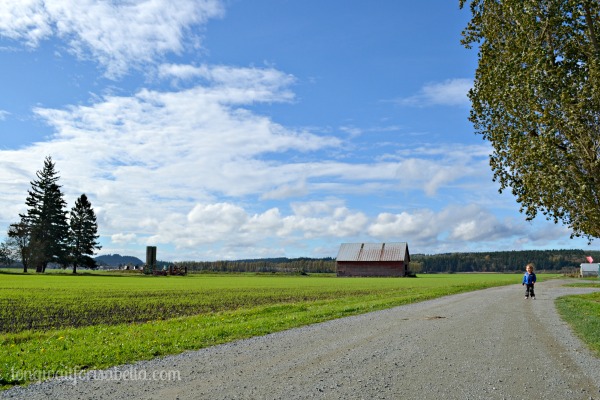 After apple cider and treats we walked across the street to pick apples. The students picked boxes for their classroom to eat for snacks. We picked a shopping bag of apples to make a fun dessert together as a family. Both kids LOVED picking apples.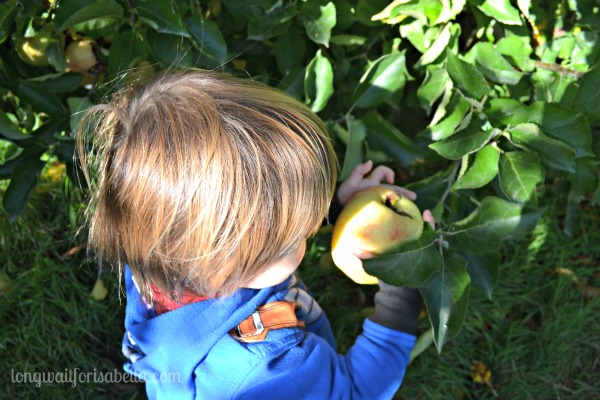 Do your kids visit your local family farm during the fall? We are blessed to live in a county with a large number of farms. We even have an event in the fall – Festival of Family Farms.