This is a sponsored post for Pull-Ups. I received samples for this review and a promotional item to thank me for participating.
So my Little Man is 28 months old and we are potty training. We still have a ways to go, but he is doing good. If I stay consistent each day with this, he does quite well. Plus, he is starting to tell me when we are out and about when he has to go. That is a big plus. Potty training is a hard job isn't it? Maybe some kids have an easy time with it, but it has been work for us here.
Did your kids potty train easily?
I am thankful during this time for Pull-Ups Training Pants. They are working well during the transition from diapers to big boy underwear. They pull down very easily, come off even easier, and if there is an accident they haven't got my son's clothing wet or dirty. Plus, they come with great Disney characters on them like Lightning McQueen. That is what my son loves – anything with a car or truck and he's sold.
I have blogged a few times about this parenting topic already. I am by no means an expert and every child is different. Here's what our experience has been:
Two Resources I Love:
I've found a great new app to help with potty training. The Time to Potty app tells me with a notification on my iPhone when it is time to bring him to the bathroom. I have it set to remind me every 45 minutes for now. I really do need this reminder. I forget to take him to the bathroom all the time. This app is a lifesaver during the early stages of the potty training experience.
Another great resource for parents is the Pull-Ups website. You will find activities, lists, charts, songs, dances, personalized bedtime stories, and so much more! I love this website. The best part? It is free! If you are potty training your child YOU MUST visit this site. Period.
[Tweet "Two #free potty training resources I love! #PullUpsAcademy"]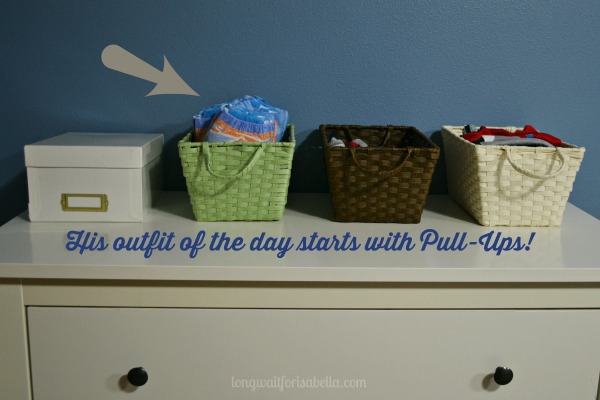 Connect with Pull-Ups
Facebook  | Twitter  | Pinterest