Back in mid summer we started to see two small little teeth nubs behind our daughter's bottom baby teeth. Her permanent bottom front teeth were coming in! Everyone was excited. When we told her to start wiggling her baby teeth to get them more loose, she wasn't too keen on it. She said it hurt. So for the month of August, we told her to wiggle it or we'd have to bring her to the dentist in September.
She didn't wiggle it much at all. Goodness, I remember wiggling my teeth until they were hanging by threads. I couldn't wait until the tooth fairy came. So in the beginning of September we took her to the dentist. Guess what they told her? They'd give her one more month until they'd have to pull it out.
Thankfully, the day before we had to take her in, my husband decided to take things into his own hands. He tied a string to it and told her a trick he did as a kid. Before he could tell her the trick, he yanked it. She didn't even realize that the tooth came out. She was shocked. It didn't hurt after all.
When we noticed her tooth loose and the permanent teeth growing behind, we decided give our Princess an incentive to lose that tooth. We found a Tooth Fairy Pillow at our local store for only $5.  (Here's an inexpensive felt Tooth Fairy Pillow tutorial to make your own!) With this cute pillow she really couldn't wait to lose her tooth.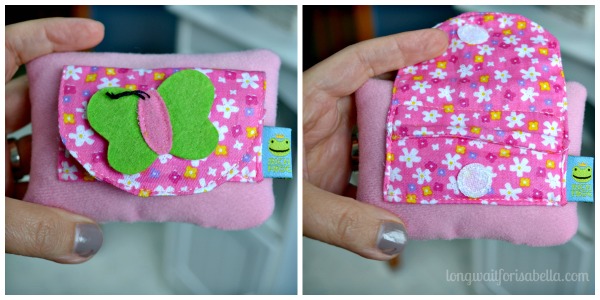 I asked my Facebook fans how much the Tooth Fairy brings to their children right now. Most people still said $1. For her first tooth we gave her $5. But I think for subsequent teeth we'll give  either a $2 bill if we can get them or a gold $1 coin. She'd be happy with either, I am sure.
How much does the Tooth Fairy bring your kids?
Did you know that Netflix offers many episodes of your kids' favorite shows to celebrate milestones like this? In fact, Super Why! Season 1 Episode 10 is The Story of the Tooth Fairy. If your children are at the same age as my Princess and are losing teeth, this is a great episode to play!
More milestones to celebrate with Netflix:
New Sibling: The Hive: S01E01, Babee's Room
Getting Glasses: Arthur: S15E09, Through the Looking Glasses
First Sleepover: Bratz Kidz: Sleep-over Adventure
First Trick-or-Treat: Julius Jr.: S01E06, Dressed for Spook-cess
First Pet: Beethoven
First Move: The Croods
First Big Game: D2: The Mighty Ducks
First Spelling Bee: Akeelah and the Bee
First Dance: Kickin' It: S01E20, The Wrath of Swan
First Break-Up: Good Luck Charlie: S01E20, Girl Bite Dog
First Road Trip: Diners, Drive-ins and Dives
First Kiss: Wizards of Waverly Place: S01E02, First Kiss
First Job: Good Burger
First Time Babysitting: The Baby-Sitters Club
First Concert: Taylor Swift: The Journey to Fearless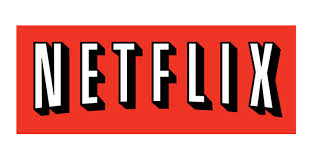 Connect with Netflix
Website // Facebook // Twitter // Google+
Disclosure: This is a sponsored post. I am a Netflix Stream Team member. But, the Netflix love is all my own!