Carving pumpkins is fun isn't it? We visited our local family farm last week and picked out about ten pumpkins of varying sizes. This weekend we had really warm weather (almost 70 degrees) and went out side to carve some of the pumpkins we picked out.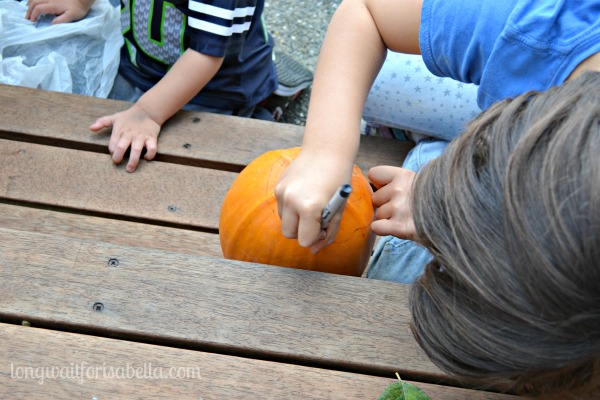 My Princess wanted to use the Toothless Dragon Pumpkin Stencil for her pumpkin. She tried to do it alone, but it proved a bit difficult. That's ok, we had fun doing it together.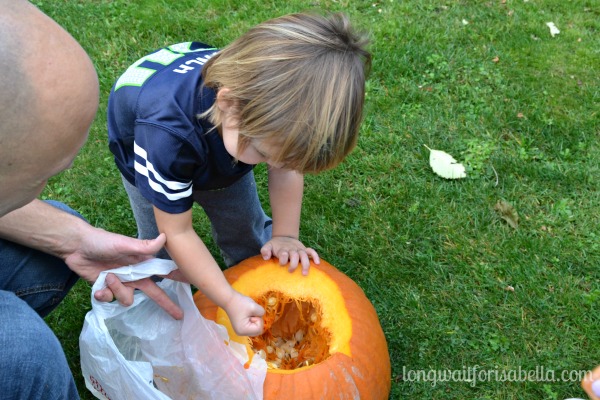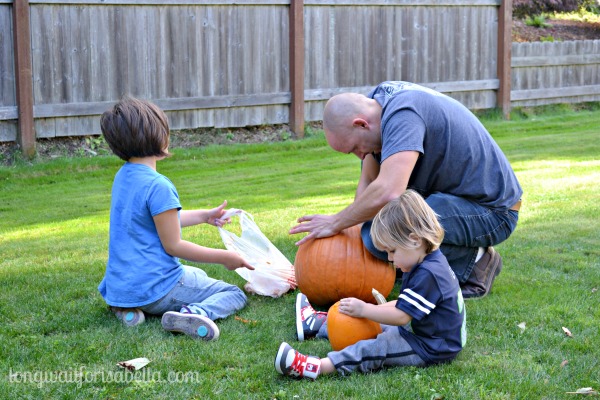 My husband wanted to carve a simple jack-o-lantern style pumpkin.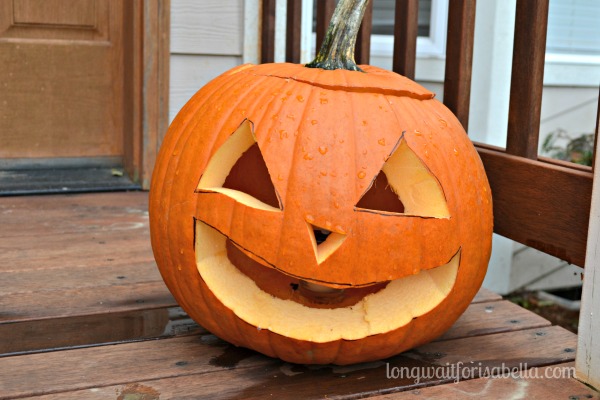 Here's our Toothless dragon pumpkin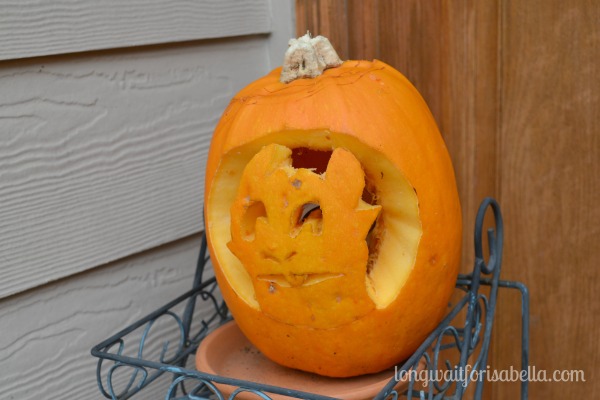 It looks better at night with the LED tea light candle in it! Visit my Instagram page to see it lit up.
Did you carve pumpkins this year?