I have been trying to grow my hair out for the last two years. Maybe more. I can't even remember, it has been so long. It just won't grow. While we were at the hairdresser last week getting my daughter's hair cut, she told me them hair has a life span. It won't grow longer than a certain length. Ever. Is that true? 'Cause if it is I am super bummed. I was hoping to get mid-back length hair at some point soon.
So now I've been loading up my Pinterest Hair Inspiration board with possibilities of a new shoulder length hairstyle. Getting a new hairdo isn't always the easiest thing to do. I am washing and pony tale kind of woman right now. But I am craving something different. While I am debating which hair cut to get, I was happy to find a site that offers a few great hairstyles on the cheap.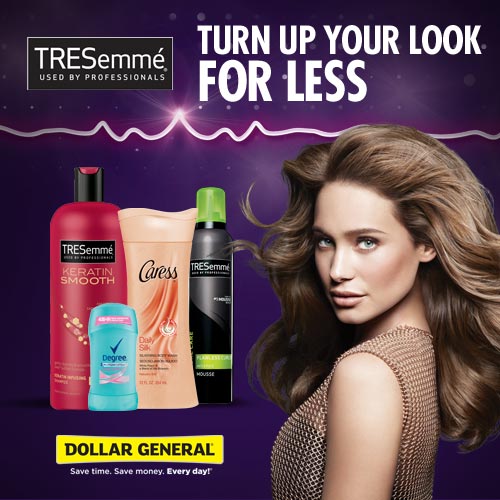 You don't need to spend like a celebrity to look like one. Thanks to Tresemmé® and Dollar General, you can get all of the looks you want for less. Amp up your own unique style and beauty, while keeping within budget. How does a pumped up pony tail sound to you? This my go to look people. So any tips on making it look better – I'm on board!
Maybe you'd like Rock-n-Roll Waves or Full Blown Volume instead. They are instructions for both at the Dollar General website. You can easily get these looks by using the Tresemme products and following the directions!
So I am leaning on getting either of these two haircuts before the holidays:
Which do you prefer, the first or second?
Tweet with me and share your beauty tips using #DGStyleTips. Don't forget to check out this live-feed of your style-inspiring tweets.
[Tweet "Share your beauty tips using #DGStyleTips! http://bit.ly/Y5pQFB"]
Disclosure: Sponsored post by Lunchbox, all opinions are 100% my own.