We are currently on vacation with my parents and sister in Hawaii without my hubby. And I miss him. Like crazy. We are away from him for nine days. Before we left, we decided to have a dinner party all together. I like to keep things simple so I did an easy Mexican dinner for the family.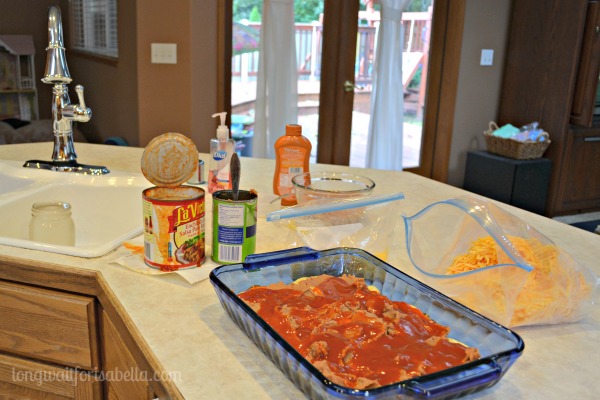 Everyone loves Mexican in our family, so I made a take on enchiladas – Mexican Lasagna. I just layered the ingredients – enchilada sauce, corn tortillas, refried beans, cheese, a little more enchilada sauce, corn tortillas and so on. I baked it at 350 degrees for 30 minutes. I served Spanish rice and beans on the side as well as a bit of lettuce, sour cream and Pico de Gallo.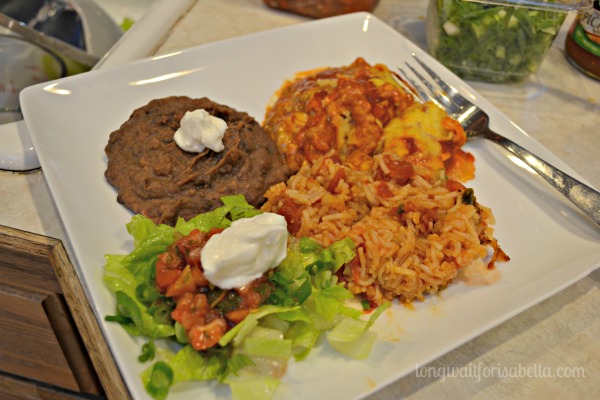 Honestly it was easy and tasty. Plus, the leftovers fed my husband for two more meals after we left. He was happy. But, this easy Mexican dinner has a somewhat messy clean up. I made the dinner so the hubby cleaned it up. He was actually excited to clean up on this night because we just got a new Delta 2.0 Touch Faucet installed that morning!
The Delta 2.0 Touch Faucet honestly makes cleaning up a mess a happy occasion. Truly. We were all in awe of the touch faucet and all smiles when cleaning up the Mexican dinner. Cleaning up a large dinner with family will never be a burden. The time spent together before this Hawaiian vacation was worth it.
While I was making an apple dessert, and my hands were getting messy, I was able to easily touch the faucet and clean my messy hands off. I loved that. I used it numerous times while making dinner as well. The Delta 2.0 Touch Faucet handle pulls out and forward for hot water. You simply touch it anywhere with either my hand, wrist, or forearm and the water comes out. It is like amazing magic and I am just as excited as my kids to turn it on and off.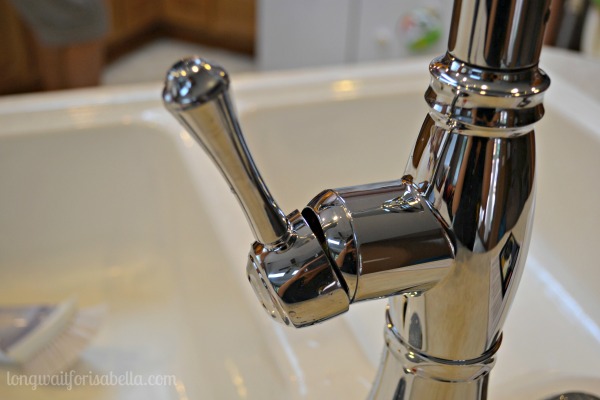 Another thing I really love about the Delta 2.0 Touch Faucet is the water power. It comes out harder than my previous faucet and gets hotter more quickly. That makes cleaning up those pots, pans, and casserole dishes much easier. Which makes me and the hubby both quite happy.
One more cool feature of the Delta 2.0 Touch Faucet is the long hose with magnetic docking. That means we can pull our faucet down, turn it to a spray, and clean things close up and even easily clean the bottom of the sink out. When the hose goes back into the faucet it locks into place magnetically. It is unbelievable. Check out my Instagram video for better details of this.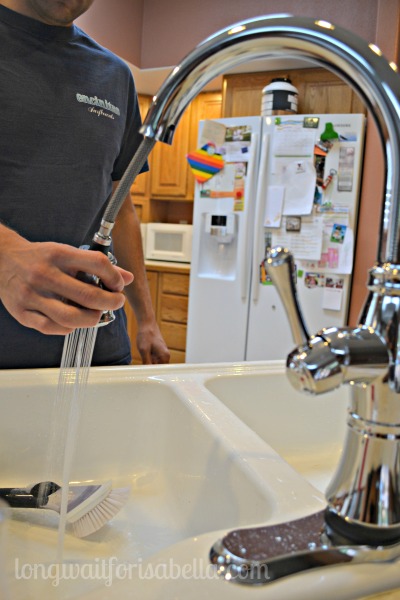 Obviously, based on our photos, we are loving our Delta 2.0 Touch Faucet. I can't believe we didn't have it sooner to clean up our happy kitchen messes. Everyone needs a Delta 2.0 Touch Faucet. It just makes enjoying those family dinners and life in the kitchen much better. I mean, really, the kitchen is such a great place to hang out for our family. Who wouldn't want a Delta 2.0 Touch Faucet?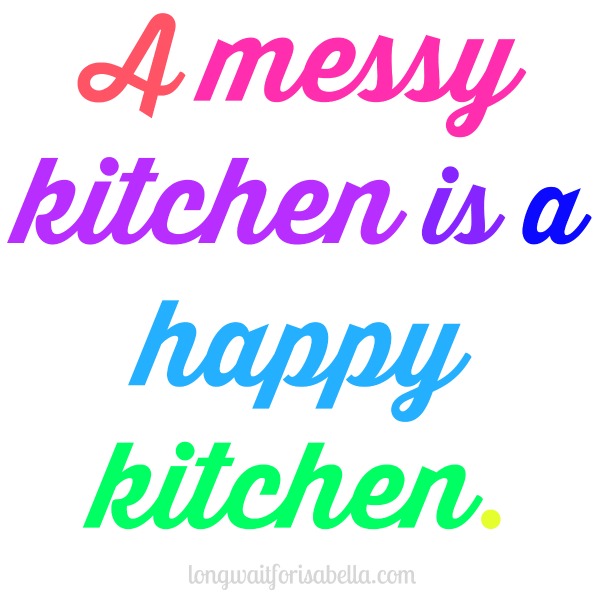 Why do people treat mess like it's a bad thing? It's actually the evidence of a life well lived. When you're out there making, creating, doing and playing, embrace your #HappiMess and let Delta kitchen and bath innovations help clean up so you can do it all again tomorrow.
Disclosure: Compensation was provided by Delta via Mode Media. The opinions expressed herein are those of the author and are not indicative of the opinions or positions of Delta.