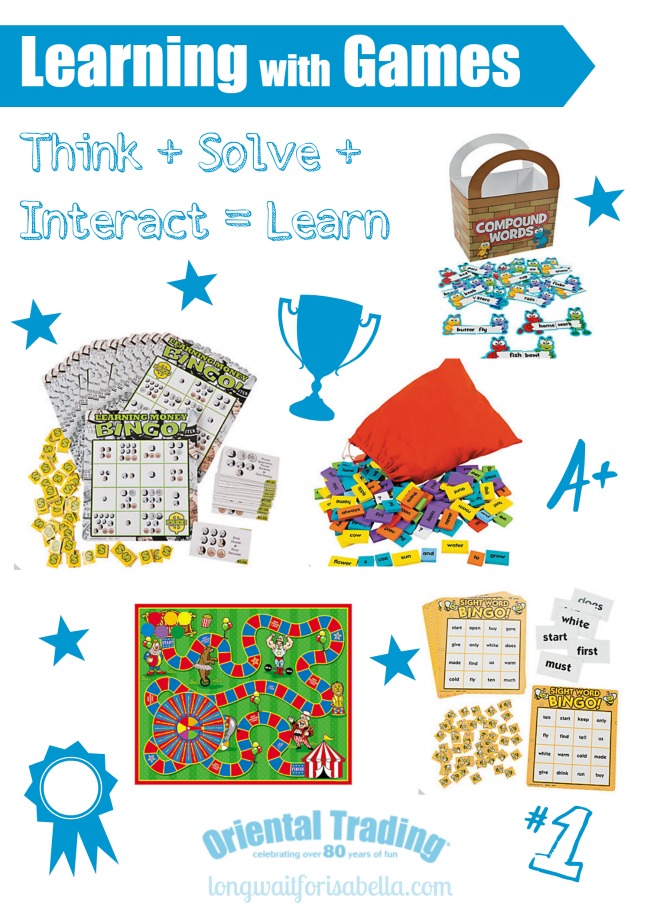 This last school year we completed Homeschool Kindergarten and had a great time. I found out that my daughter would much rather learn through games than by lecture and worksheets. That shouldn't come as a big surprise to any parent. So this school year I am incorporating more games in our learning.
What is your child's learning style?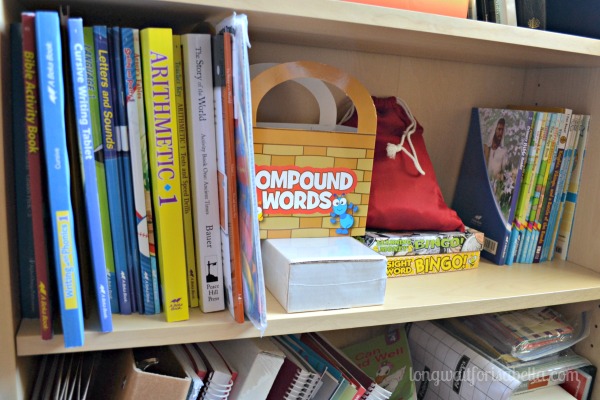 I started this school year pretty organized and my week one lesson plan was done about two weeks in advance. I set up our new curriculum and learning games on the shelf. I also put a couple rolling three-drawer carts in our homeschool room. It is overflowing with activity books, craft supplies, markers, crayons, and so much more. I had to get some extra cardboard boxes to put those things in. It is still a work in progress. I need to go through it all for sure and get rid of some of our stuff.
I need some homeschool room inspiration!
Thankfully, Oriental Trading Company not only has a massive amount of crafts but they also have a large educational department for parents and teachers to utilize. I am so thankful! Here are the five new learning games we have to for 1st grade homeschool:
1. Compound Words – Take turns drawing cards from the picnic basket to make compound words.
2. Learning Money BINGO – Practice coin recognition and counting money with this teacher-led game!
3. Sentence Building Domino Set – Have a blast learning about phonics with this color-coded collection of sentence building dominoes. Teach your grade school students all about the importance of proper sentence structure through creative play!
4. Carnival Math Game – Answer the math equations on the spinner to determine the number of spaces you move your marker – either forward or back!
5. Sight Word BINGO – This educational teacher-led activity includes 16 game cards, bingo markers and calling cards.
You have no idea how excited my daughter is about playing all of these new games. What I love is that Oriental Trading is affordable. So affordable!
Which educational games do your kids love to play?
Connect with Oriental Trading
Facebook //Twitter//Pinterest//Google+//YouTube
Disclosure: This is a sponsored post.