This past weekend I was able to take the kids to their first circus show – Ringling Bros. and Barnum & Bailey® Super Circus Heroes. We all had a great time and enjoyed this fun high-energy show. We arrived an hour early to take part in the Circus Hero Training Camp. This was an all-access pre-show experience for the whole family. We could watch small performances by the cast, take photos with props and costumes, and even enter to win an elephant footprint art piece.
Our favorite part of the Super Circus Heroes show were the human performers. They showed extraordinary athletic abilities. These feats of strength were incredible to watch and both of my children were in awe of the performances. My Princess loved when the three women from Russia performed their acrobatics. They were graceful and strong. My favorite part was the Latin inspired Cuban Comets act. The three high acrobatics and flips were amazing! My mom (who went with us) loved the motor bike show – two motorbikes and two women inside a metal cage – it was quite exciting.
There were animals at the show. You can watch dogs, horses, camels, and elephants at the Super Circus Heroes show. They all do some amazing tricks as well. Not quite as exciting for our family as the human performances though. We loved the interaction with the audience and the storyline of "Mr. Boredom" learning to be a super hero was enjoyable and quite comical – he had both kids laughing.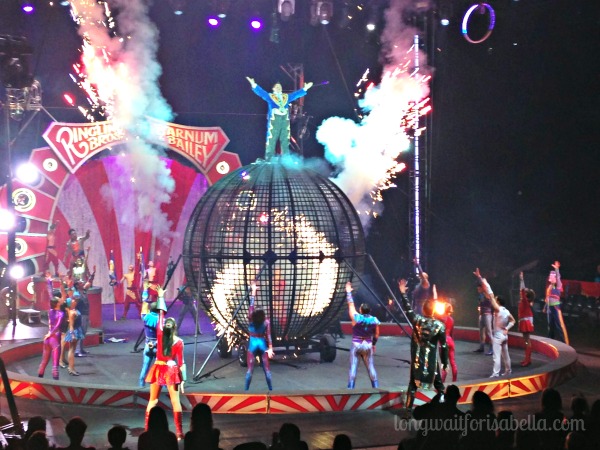 There are no special effects, no stunt doubles and no computer generated animations at the Super Circus Heroes show. The audience is only a few feet away, witnessing every bulging muscle and every bead of sweat from these real super heroes. You can experience this too at the Ringling Bros. and Barnum & Bailey Super Circus Heroes show.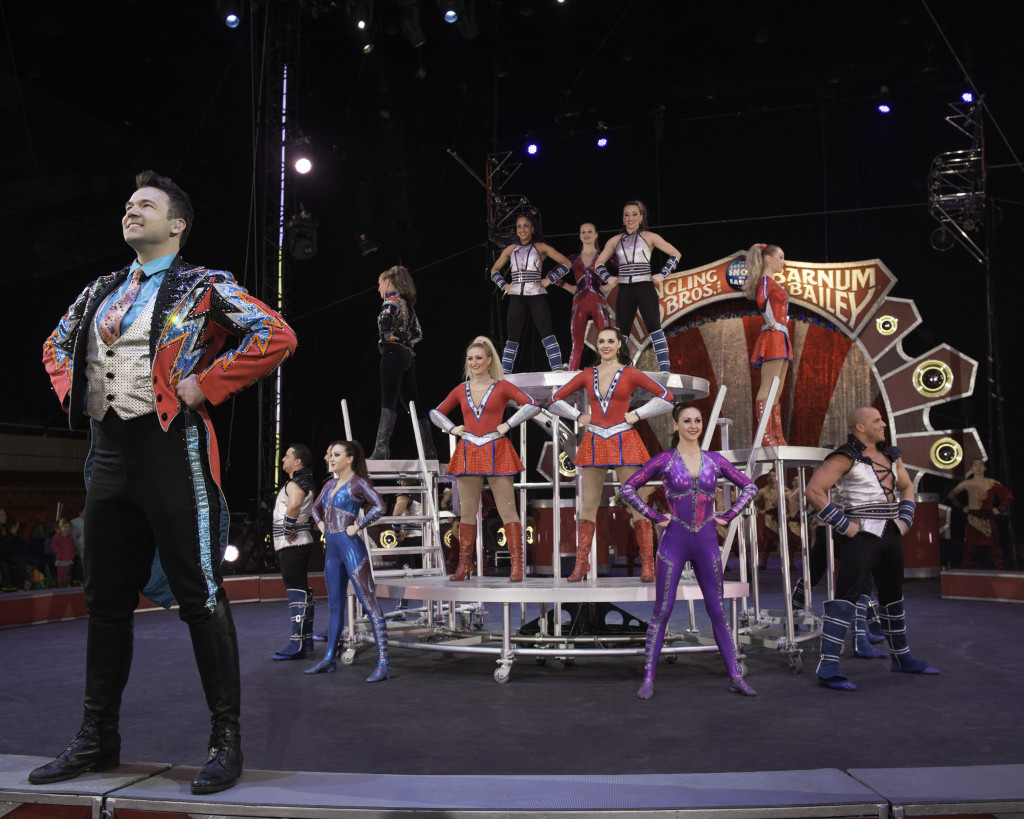 For a show near you visit the Ringling website and enter your zip code or state. Your whole family will be pleased with this show. It does get a bit loud though. So if you have a child who is sensitive to loud noises then ear plugs should be brought.
Connect with Ringling Bros.
Facebook // Twitter // Instagram
Disclosure: I am a Feld Family Ambassador. I received tickets to this show in exchange for this post. All opinions are mine alone.