We made Apple Pizza this week for the first time. I was heading to the store with my sister and we were talking about fruit pizza and how we hadn't had that dessert for quite some time. She mentioned making it with refrigerated cinnamon rolls. Well that gave me the brilliant idea to use my canned apple pie filling on top with caramel sauce.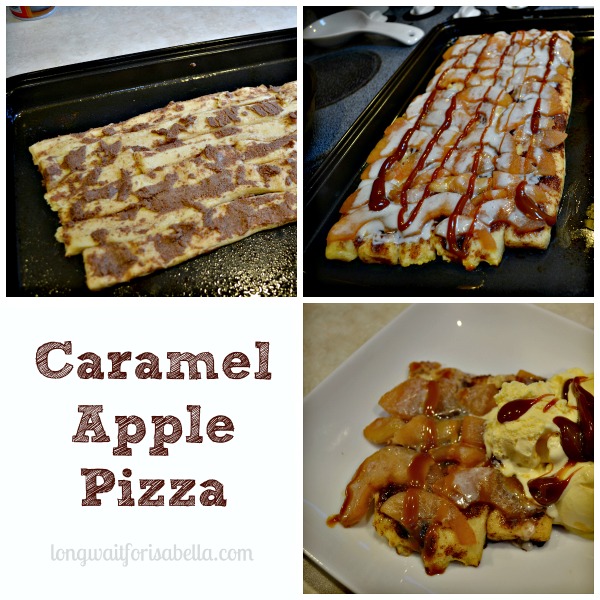 It was pretty simple. I unrolled the cinnamon rolls and cooked them for about 7 minutes on 350 degrees. I then topped the cooked cinnamon rolls with the canned apple pie filling, drizzled the frosting and caramel sauce and put it back in for two more minutes just to get the toppings warm. A couple small scoops of vanilla ice cream with more caramel sauce on top was placed on the side.  It was a BIG hit for the entire family.
So which family movie is a great fit for our family? We stream our movies on Netflix, so the pick this last week was Cloudy With A Chance Of Meatballs 2. What a fun movie and a fun pizza (all thrown together) to go with it.
Here are six recommendations for family movie night with the little kids:
Cloudy With a Chance of Meatballs 2
The Pirate Fairy
Hoodwinked
Angelina Ballerina
Bob the Builder
The Muppet Movie
Which movies do your little kids love to watch for family movie night?
Here are six family movie night recommendations for the older kids: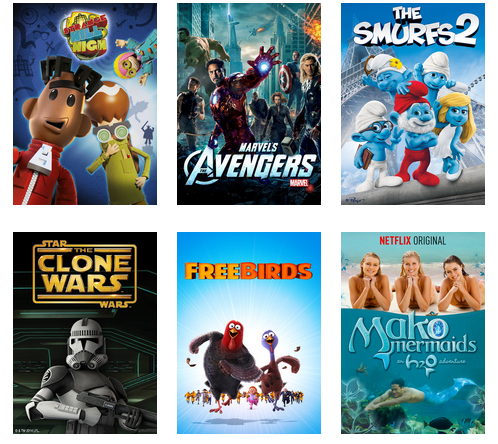 Strange Hill High
The Avengers
The Smurfs 2
Star Wars: The Clone Wars
Free Birds
Mako Mermaids: An H2O Adventure
We love having family movie night especially when there is a sweet treat involved like Caramel Apple Pizza. Netflix has so many family movie night options to choose from at such an affordable price! You can't go wrong.
Connect with Netflix
Website // Facebook // Twitter // Google+
Disclosure: This is a sponsored post. I am a Netflix Stream Team member. But, the Netflix love is all my own!