Last  year at our local state fair my parents bought a steam cleaner and love it. I have been thinking about buying my own steam cleaner but have not yet.
Do you own a steam cleaner?
The steam cleaner is something that more and more people are investing in for their homes. The reason for this growing popularity is quite simply the ease of use and results they can guarantee. So after a bit of research here are four things that steam cleaners can offer.
Versatility
One area often cited when it comes to these cleaners is the versatility they have. Steam cleaners are worthwhile investments because these multi-purpose cleaning appliances can effectively and efficiently remove stains from floors, carpets, and other surfaces in no time at all. That sounds pretty awesome doesn't it?
Moreover, these cleaners do not require or use chemicals to get rid of any stains. It's a case of doing what it says on the box, using steam and steam only. The steam generated by the cleaner is powerful enough to remove dirt, grime and hoards of germs due to the high temperatures.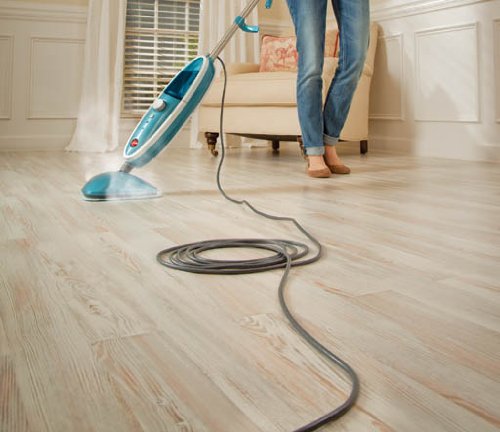 Efficiency
Just by using steam, you've already simplified your workload and cleaning routine. That's a reduction in materials such as cleaning chemicals and carrying buckets and mops. The steam is fast to dry, so that's an additional time and effort saver in terms of having to fish out the mop. Yet perhaps most importantly, these machines are highly efficient at killing germs and bacteria, the likes that might not be properly taken care of with conventional elbow grease. Hygienic, efficient and quick; now I understand the growing popularity!
Pets and Shirts
Homes with pets such as dogs and cats will know all to well how unpleasant smells can be when they creep up. Cleaning with steam gives the surfaces a new freshness and rejuvenation, removing damp dog hair stuck deep in carpets is one such prime example of this.
Furthermore, older clothes that haven't seen the light of day in a while can gain a new lease on life with this sort of cleaning.
All of that considered, not only will your home appreciate the new cleaner but also your wallet. After the initial price of the machine, all you need to do is top it up with water when cleaning is to be done. So there we have it, the steam cleaner is the way to go to simplify your household cleaning tasks and saves you valuable time!