As summer starts to wind down and the air turns a bit crisper, it's time for back to school shopping. With many families strapped for cash at the moment, there may not be too much left over for yourself after paying for new clothes and books for the kids! If you don't want to break the bank on a whole new wardrobe but want to inject a fresh dose of style into your existing one, consider picking up one of fall's hot new accessories. The following are on-trend ideas that are also classic enough to last you for many years to come.
Six Smart Accessory Trends for Fall
1. Leather Jewelry
Leather isn't just for handbags this fall. One of the main trends seen in this year's fashion shows has been the use of leather in a variety of other accessories, particularly in large cuff bracelets that are designed to help you stand out from the crowd. Many of these are accentuated with fur, beads, and other natural elements.
2. Knee High Boots
The 1960's are back in fashion yet again, so if you've saved a pair of knee-high boots from the last time this trend came around you're in luck! If not, try investing in a pair to wear time and time again. Knee high boots can show off your legs, particularly when paired with a flattering shift dress. But they're practical at the same time, keeping your legs nice and warm throughout the fall and winter months.
3. Quirky Sunglasses
Fortunately for all of us, just because the summer ends it doesn't mean that the sun goes away completely. Enjoy those crisp sunny days with a fresh pair of shades for the fall. Although there's nothing like a classic pair of Ray-Bans, you might want to try on a funkier leopard print or vintage-inspired silhouette from quirkier designers like Kenzo. You can find an overview of the offer on lyst.com to get some ideas from Kenzo's latest sunglasses designs.
4. Ornamental Gloves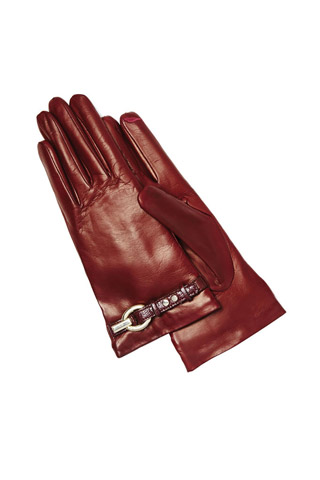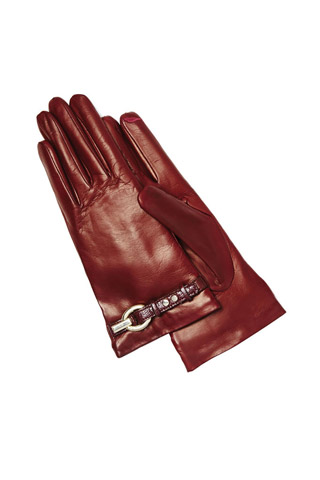 Do you love the old-school glamour of decorative gloves? You'll find plenty of them to choose from this fall, which can make you feel like a silent film star without any need for a ball gown to match! Elongated gloves are available in fabrics like silk or even stretchy synthetics. If that seems a bit extravagant for running errands with the kids, think about treating yourself to shorter embellished gloves, decorated in rich jewel tones or with beaded patterns.
5. Pendant Necklaces
This year, jewelry is anything but shy. If you want to play around with the odd shapes and large sizes of statement jewelry in the shops right now without weighing yourself down too much, try a pendant necklace. Pendants are available in metallic shades, unique shapes like padlocks, and pretty decorative chains to finish the look.
6. Colorful Scarves
Cozy up into a new scarf as the temperature starts to drop. This season's scarves are designed to be statements, with bold patterns and bright colors. There are weightless, billowy scarves to wear as kerchiefs over the head, as well as warmer and softer knitwear pieces to choose from.
Whether you want to pick up one new accessory or all of the above, these smaller pieces give your wardrobe a new lease on life and will help you feel prepared for the changing of the seasons!
Which fall trend are you most excited about?