I usually like my thick, wavy, dark hair and if I had more time, I am sure I'd be fixing it into stylish hairdos a lot more. With Native American and Puerto Rican ethnicity in my family, long hair is something I desire. I am getting impatient trying to keep it long though. With small children, I do pull it back quite a bit. One day I will have more of a hair style…
So when we are traveling for work, or for fun, I like my hair to look its best. But not just my hair, my scalp as well. With dark hair, dandruff flakes would really show. It isn't pretty. You know what I mean?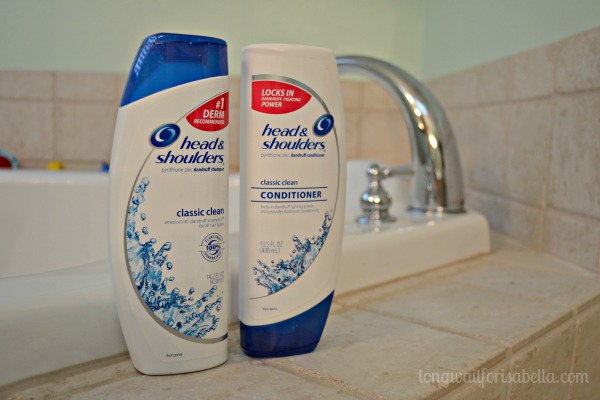 So you want to know what shampoo I regularly use? Yep, you guessed it — Head & Shoulders.  I have used this shampoo since I was a teen. This shampoo is was used by my grandparents when I was young, and my parents as well. Now, that I am an adult, I not only love the classic clean scent, but more importantly I love the way it cleans my scalp. With many other shampoos and conditioners I get a lot of residue on my scalp. I mean, with thick hair it isn't always easy to quickly rinse my hair. Plus, with dark hair, I can't have flakes. Head & Shoulders is 100% flake free guaranteed! This is a perfect shampoo for my hair.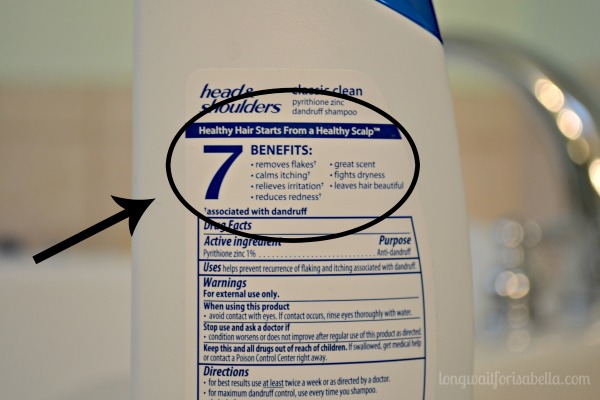 How can you not want to use this shampoo after seeing the 7 great benefits? Plus, with new Fresh Scent Technology you can really enhance your showering experience – clean hair, clean scalp and a great scent. It is a no-brainer!
Part of Our Family Sweepstakes
Head & Shoulders has been part of the Vergara family for over 20 years because of the product's surprising benefits. Now's your chance to meet Sofia Vergara and become #PartOfOurFamily. Beautiful hair has never smelled so good! Head & Shoulders Fresh Scent Technology is a breakthrough formula to leave you with 100% flake-free* hair that smells amazing for an improved in-shower scent experience.
How to Enter: For a chance to meet Sofia Vergara, follow @HeadShoulders on Twitter and post a photo of your gorgeous, flake-free hair tagging #PartOfOurFamily #sweeps and @HeadShoulders. Sweepstakes kicks off Monday, August 18 and will run until September 1. Winner will have the opportunity to meet Sofia at an upcoming Head & Shoulders advertising shoot.
[Tweet "It's not too late! Enter to #Win the #PartOfOurFamily Sweeps! @HeadShoulders"]
Disclosure:
I was selected for this opportunity as a member of Clever Girls Collective and the content and opinions expressed here are all my own.