Wow! It is back to school already. My daughter and I will be starting 1st grade homeschool next week! I have the entire week's lesson all planned out. Whew! 1st grade will be a bit more time consuming than kindergarten was that's for sure.
With a new school year on the horizon, many parents are thinking about the math facts and writing skills their kids will be learning inside the classroom in the coming year. But back-to-school season is also a great time to reinforce the life lessons that are often taught outside the classroom. I believe lessons that teach children to be kind are so important. Kindness matters!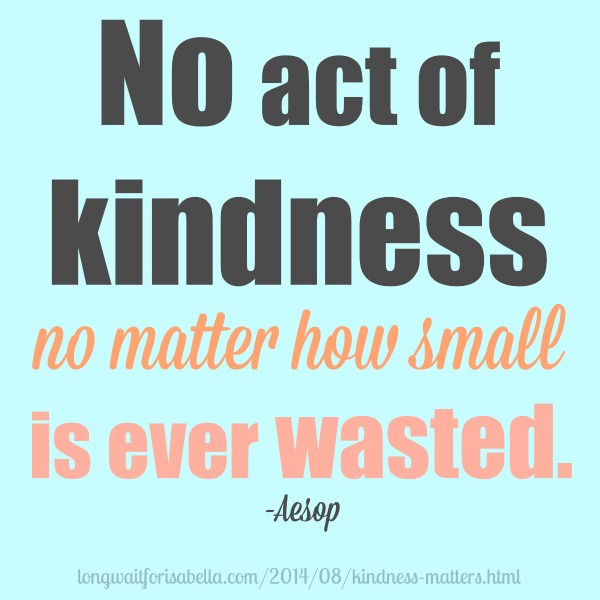 Here is a list of 10 Random Acts of Kindness for Kids
Homeless care packages
Write a handwritten note of thanks
Leave quarters in the wash machine and/or dryer at a laundromat
Bring baked goods to an elderly neighbor
Give popular stickers to friends at school and church
Let someone go ahead of  you in line
Clean your neighborhood playground or park
Give your teacher flowers
Donate books to the local library
Take clothes to the local shelter
[Tweet "10 Random Acts of Kindness for Your Kids (and you too!) #StreamTeam"]
What other random acts of kindness can you add to this list?
My daughter loves Netflix. She is always looking for quality entertainment. Do your kids love Netflix? Here is a list of kid-friendly Netflix titles that your child can pick from to help them learn to practice kindness.
 10 Kid-friendly Netflix Titles (that promote kindness)
Mulan
A Mile in His Shoes
Radio
Good Luck Charlie
Daniel Tiger's Neighborhood
My Little Pony Friendship is Magic
Arthur
The Hunchback of Notre Dame
Super Why
The Fox and the Hound
Which are your favorite kid-friendly Netflix titles?
Disclosure: I am part of the Netflix Stream Team. This is a sponsored post.