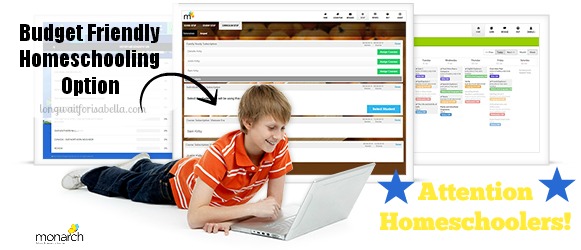 Discover a brand new, budget-friendly way to homeschool with new family and individual plans for Monarch online homeschool curriculum. Now available from Alpha Omega Publications, Monarch Plans provide students with unprecedented access to 50 online courses for one low monthly or yearly price.
With our Monarch Plans, we wanted to create an option that made homeschooling easy, convenient, and flexible, said Denise Laudenbach, president at Alpha Omega Publications. Monarch is the first online Christian homeschool curriculum that allows families to customize learning across grade levels to meet each child's individual needs for each subject.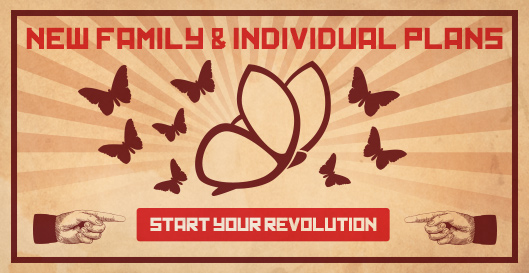 Originally launched in 2010, Monarch guarantees a dynamic homeschooling experience by engaging students with:
media-rich lessons, quizzes, and tests
interactive learning tools like video clips, animations, and games
In addition, on-the-go families love Monarch's time-saving tools like automatic grading, individual lesson planning, and customizable calendar scheduling.
While 5-subject sets and individual courses remain available for grades 3-12, Monarch Plans make it even easier for families to stick to their homeschooling budget. Plans are available for individual students or families on a monthly or yearly basis. Monthly plans conveniently auto-renew each month, while yearly plans maximize savings.
Do you homeschool or have you thought about homeschooling your children?
For more information on Monarch Plans, visit Alpha Omega Publications online or call 800-682-7391.
25 Days of Summer Monarch Plans Giveaway
Alpha Omega Publishing is giving away 25 Monarch 1-Year Individual Plans and a chance to win $2,500 on their Facebook page. This giveaway ends on August 16 so hurry over there and enter to win!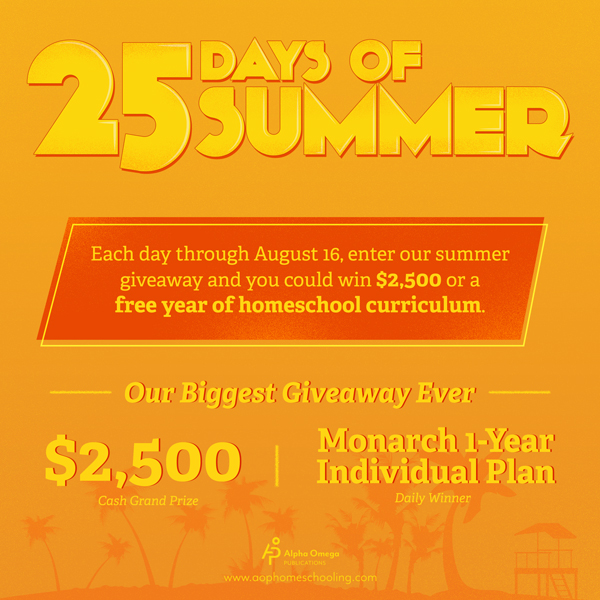 About Alpha Omega Publications
Alpha Omega Publications is a leading provider of PreK-12 Christian curriculum, educational resources and services to Christian schools, homeschool families, and distributors. AOP follows its mission every day by creating and providing quality Christian educational materials for thousands of students through curriculum, educational books and games, support services, family entertainment and an accredited online academy. Visit Alpha Omega Publications online or call 800-682-7391.
Connect with Alpha Omega Publications