I have stuck to my guns. My Little Man has slept in his own bed at the start of each night since he turned two. The latest he's slept in his own room was 4:00 am. Then I go in and lay next to him or let him come into bed with me. To be honest, it hasn't been easy. My husband was gone for a week right after we made the transition and it would have just been easier to have him in my bed with me. But I knew it would only have made it more difficult to keep him in his own bed.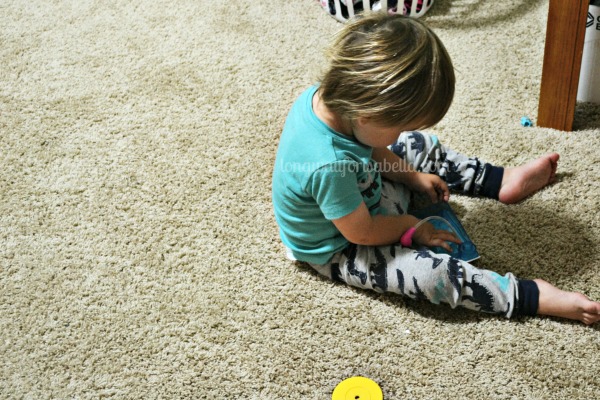 He now considers his sister's bedroom as his own. And my Princess, who has slept in our room for the last 6+ years (most currently in a chair that folds out into a bed) has been sleeping in her room (top bunk) too. It feels strange having my bedroom back. Only my husband and I in it at night. Our bed feels big and empty – it feels like a stranger, and I am finding myself struggling to fall asleep. I feel this strange need to get up and check on the kids in their room like three times a night.
My husband and I are still sticking to the outer edges of our queen size bed – out of habit. That's how we are now comfortable to sleep. My husband, of course is beyond happy with no sadness whatsoever about the kids out of our room and bed. I'm still in the valley of heartache that my babies are growing up. All the while glad at the same time. Parenting is hard, and confusing. I honestly don't know what the heck I'm doing most days.
Did you co-sleep with your kids?
If so, how long were they in your bed or room?