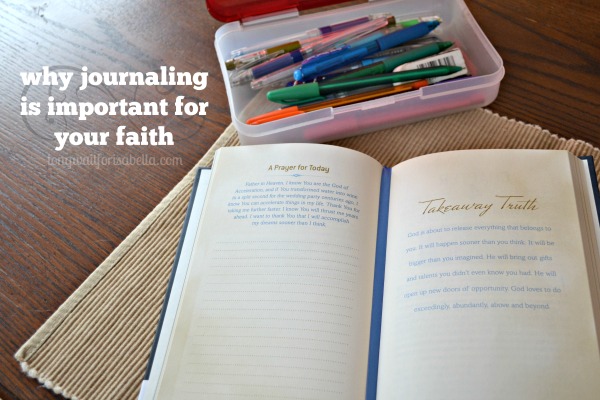 Do you journal? Sometimes I use a book to inspire journaling and other times I even use this blog to journal. I really love books like Break Out! Journal by Joel Osteen to help with the journaling process. With prompts at the end of each chapter, it allows my journaling to flow more easily.
12 Ways that Journaling is Important:
helps you stay connected with God
writing helps you come to terms with things struggles in your life
increases your ability to focus on God and spiritual things
allows you to organize your thoughts and prayers
reduces the impact of stress when you can "get it all out"
learn to know yourself better
makes you thankful for the blessings you have
allows you to visually see growth over time
lets you look back at answered prayers and miracles
enhances your creativity
can find the writer in you
helps heal the past
What other ways can you see journaling as important?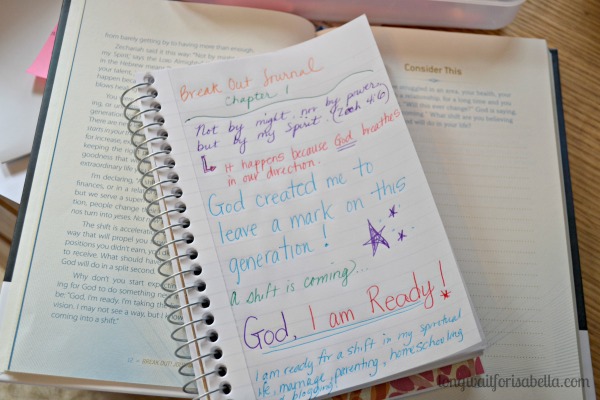 About Break Out Journal by Joel Osteen
We were not created to just get by with average, unrewarding or unfulfilling lives. God created us to leave our marks on our generations. Every person has seeds of greatness planted within by the Creator. In his #1 New York Times bestselling book, Break Out!, Pastor Joel Osteen reveals 5 keys for living that focus on moving beyond barriers.

Now, Joel Osteen offers a practical tools and guided help for readers to break out and break free so they can believe bigger, increase their productivity, improve relationships, and accomplish their dreams. In using this journal, you will find yourself challenged daily by insightful reflection questions, motivated by a specific call to action, and inspired by a relevant Scripture verse-all of this with space in which to record thoughts and revelations.
Connect with Faith Words Books (a division of Hachette Book Group)
Facebook // Twitter // Google+ //Pinterest // YouTube
Buy Break Out! Journal
Disclosure: I was sent the above book for review. All opinions are mine.