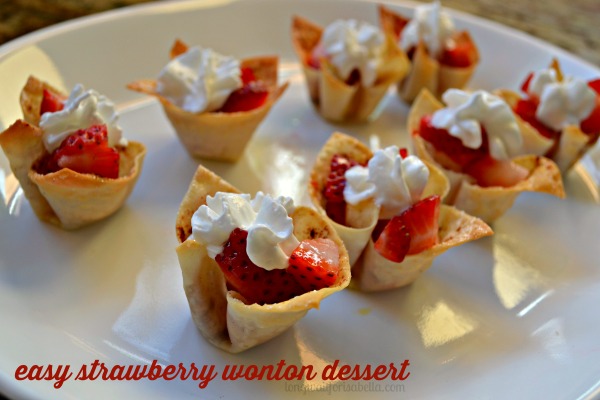 My sister and I love coming up with tasty and somewhat low calorie dessert options. We love sweets! I forget who saw a similar dessert to this one, we both may have, but we knew we had to recreate it. Strawberries are a go-to fruit for our family. We love eating them for dessert with a dollop of whipped topping.  These strawberry wonton cups are fun for the whole family and so simple to make.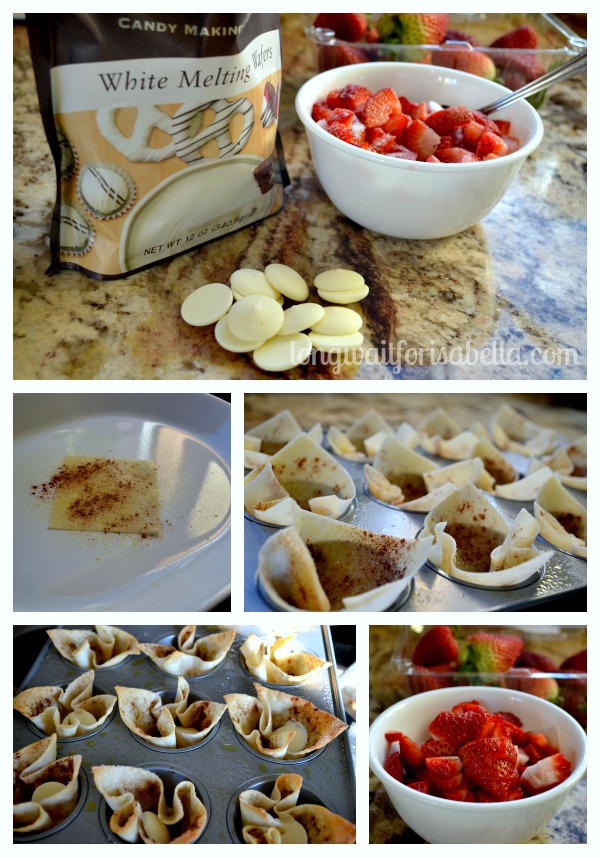 Ingredients Needed:
Wonton Wrappers
Strawberries
White Chocolate
Non-Stick Butter Spray
Cinnamon
Sugar
Whipped Topping
Strawberry Wonton Cups Instructions
Spray wonton wrappers with non-stick butter spray
Sprinkle wonton wrappers with cinnamon and sugar
Carefully place wonton wrappers in a cupcake baking pan
Bake at 325 degrees for 6 minutes
Take out of oven and place a white chocolate baking chip at bottom so it melts
Let cool
Add cut strawberries
Top each wonton cup with whipped topping
At first we put the wontons in the oven for 8 minutes but didn't like how crunchy they got. Then we did 6 minutes and loved them. It really is probably a personal preference. Bake 6-8 minutes though, no longer. You don't have to add white chocolate baking chips but we liked that little bit of extra sweetness to it. And I mean white chocolate and strawberries? Come on! So tasty!
What is your favorite summertime dessert?
Have you made dessert wantons before? Share recipe ideas below.
You might also like: