I am a member of the Collective Bias® Social Fabric® Community. This shop has been compensated as part of a social shopper amplification for #CollectiveBias and its advertiser – #BrewOverIce #BrewItUp. I am also participating in a contest as an additional aspect of this campaign.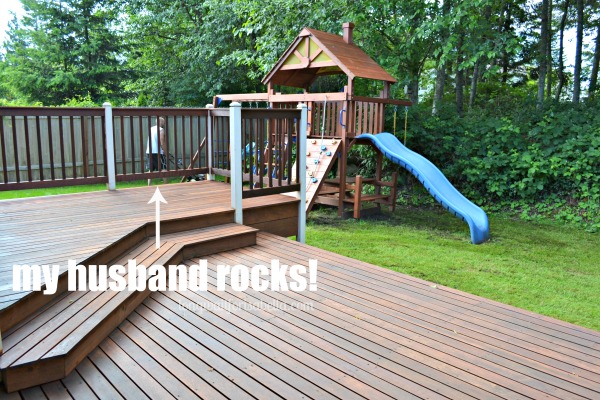 I have an amazing husband. Since we finished our last job with the church in Gig Harbor three weeks ago, my husband has stayed very busy with our house. He has refinished and stained new bunk beds for the kids, re-stained our front deck, re-painted our wood playground, picked up a new desk and installed it in our office, and re-stained the back deck. He has been busy! I am very blessed. He deserves a cold iced tea and so much more!
10 Ways to Spoil Your Husband
Cook his favorite meal
Bring him breakfast in bed
Give him a massage
Give him a day to himself
Participate in his favorite hobby
Take him to a car show
Buy a new lingerie item you know he'll love
Do one of his chores (garbage, lawn, car cleaning)
Watch a movie (his choice)
Make his favorite drink
How do you spoil your man?
My husband really does like iced tea. In fact, an Arnold Palmer is his favorite drink (2/3 lemonade, 1/3 iced tea). I love that I can make my man a very easy "Arnold Palmer" with the Celestial Seasonings Half & Half Brew Over Ice K-cup. I found this one for him at my local Walmart (and even bought the Snapple Peach Iced Tea Brew Over Ice K-cups for me!)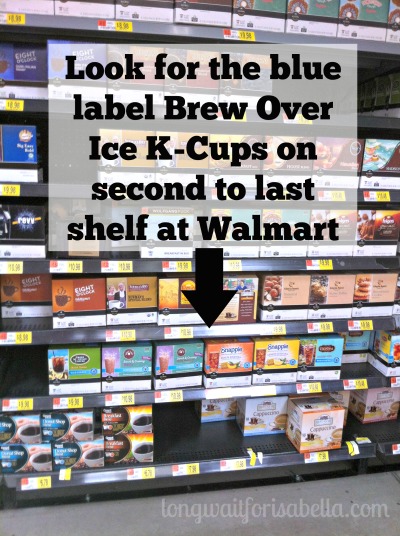 With Father's Day coming up, the Brew Over Ice K-cups are an easy and perfect way to spoil my husband after a long day of working outside.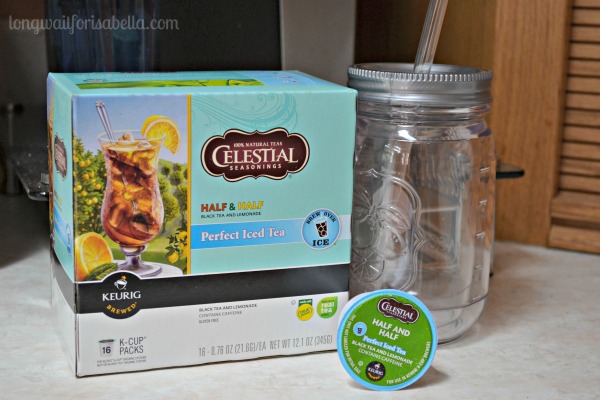 Brew Over Ice K-Cups are easy to make too. Simply fill a large cup (about 16oz) with ice. Set your Keurig to the smallest cup setting (for the strongest flavor). Brew Over Ice. I then poured the entire contents into this very fun plastic mason jar cup. Don't worry it's plastic. You shouldn't be using glass for your Brew Over Ice K-cups.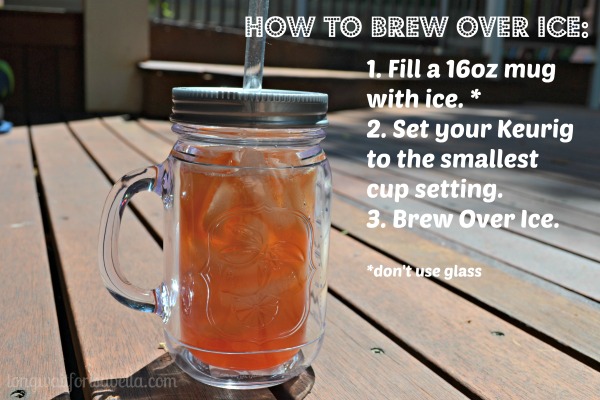 Did you know that Keurig has it's own recycling program for K-Cups? The Grounds To Grow program offers a way for K-Cup users to return used cups for processing that separates grounds for compost and plastics for re-use! That's pretty awesome!
My husband LOVED his iced tea. He's a Southern California boy – iced tea was always a favorite. Notice he won't sit down to enjoy it though. I tell you – this guy always has to stay busy and working. I am blessed indeed!
[Tweet "Brew Over Ice? Plus 20 More Ways to Spoil Your Man! #BrewItUp #shop"]