My Little Man just turned two. Besides one very small trim back when he turned one, he has not had a hair cut. We'd like to keep his hair long but the uneven mullet he's sporting needs to be fixed a bit. It is past time. We just haven't done it. So I've been Pinning toddler boy haircuts trying to figure out what we like. I've narrowed it down to these three toddler styles:
Which toddler haircut do you like best?
Thankfully during my Little Man's unruly hair stage, I have a very perfect brush and comb set to kind of keep it manageable. The Nuby Comb and Brush Set
is the perfect size for him to even try combing or brushing his own hair. And believe me, he loves doing that. I love that the brush bristles are soft and gentle on my Little Man's head.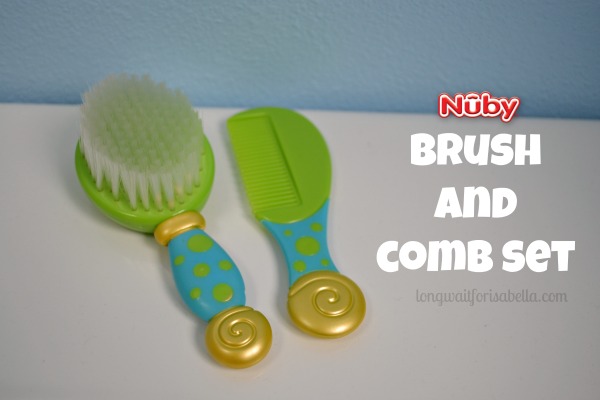 This Comb and Brush set by Nûby™ was designed especially for baby. The nylon bristles of the brush are soft and gentle to baby's tender scalp. Both the brush and comb are sized for baby's needs, but are comfortable for an adult to use.
Purchase the Nuby Brush & Comb Set at Baby Depot at Burlington or at Amazon.com:
Connect with Nuby
Facebook // Twitter // Pinterest // Instagram