This week we are at our church camp meeting. We are staying in our RV trailer for a week and actually having a lot of fun with the other campers from churches around Washington state. My Princess has a Kindergarten class happening three times per day all week. She LOVES it! When you get to send your child to class three times per day, that makes parenting a lot easier for the week! Parenting can be stressful, can't it?
I stopped by her class 5 minutes early to spy on her. They were finishing class with a game of "Sharks and Minnows" – which looked like a fun twist on tag. I watched her run her little heart out and get from one side to the next on the field without being touched. The last round had 5 kids left (out of 30) and my Princess was the only girl with four other boys. She is tall, with long legs, and she is a fast runner so I wasn't surprised. In fact, I was really proud of her. With a smile on her face, I brought her a bottle of water and gave her a big hug at the end.
The smile on my face was huge too. I realized that it is all these little moments in parenting that make it all worthwhile. The little moments like baking with her or watching my Princess marbling her own tank top at our local library, or even just reading the first How to Train Your Dragon book together – those are them memories I'll cherish. These are the moments that make being a mom to this girl extraordinary.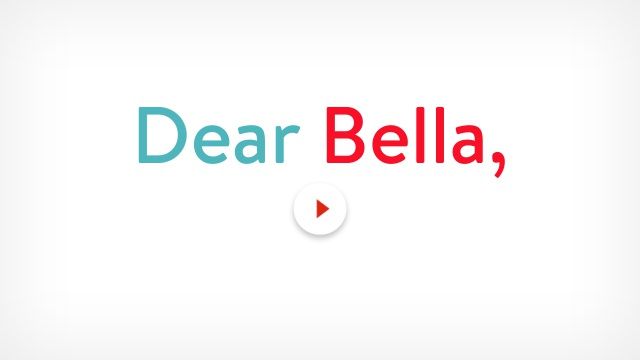 To show my love and pride for my Princess, I created this one-of-a-kind video with our family pictures at the Stanford's Children's Health website.  As a parent, I am sure you know that your kid is extraordinary too. Show them how much you enjoy every moment together by creating a special video of your own! In fact, get them involved with picking out the photos! It is so easy to make a custom video. You just need to pick 6 photos, upload them, fill in the blanks for great text – and Voila! – you have an awesome video.
About Stanford Children's Health
We have very close friends that have taken their son to Stanford for years for his care. They love it. I have a lot of respect for this Children's Hospital. Did you know that Stanford Children's Health and Lucile Packard Children's Hospital Stanford has been the top-ranked children's hospital in Northern California for over a decade? This is the largest Bay Area healthcare provider and has an exclusive focus on children and expectant women. Whether your visit is routine or rare, Stanford Children's Health is committed to providing extraordinary care for healthier happy lives.
Connect with Stanford Children's Health
Facebook // Twitter // YouTube
I was selected for this opportunity as a member of Clever Girls Collective and the content and opinions expressed here are all my own.