I participated in an Influencer Activation Program on behalf of Mom Central Consulting for Whish Body. I received a promotional item and Whish Body samples to facilitate my review.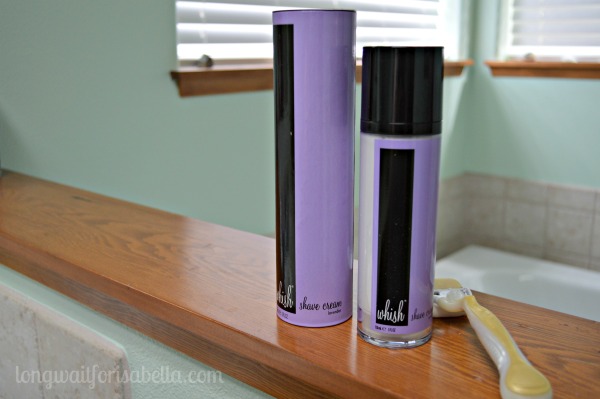 This nice Spring weather we've been having in the Seattle area means skirts, shorts, and capris. I love that we've been above 70 degrees many days this Spring and even into the 80s. Bring on the sunshine! Because my legs are showing more this month than the previous months this year, I like them to look healthy and smooth. Plus, the hubby loves smooth legs.
What is your shaving routine like?
Thankfully, I have two awesome Whish Body products to help keep the skin on my legs in tip top shape. I am now hooked on Whish. I am a Whish Girl!
About Whish Body
Whish Body Products provide an unparalleled treatment for the body. All Whish Body products are:
Paraben Free
Sulfate Free
TEA & DEA Free
Petrochemical Free
All natural
In addition, Whish uses organic ingredients whenever and wherever possible, to create a luxuriously indulgent and soothingly moisturizing experience!
About Whish Shave Cream
This cream is everything you've ever Whished for in your shave! The Whish Shave Crave Shaving Cream's revolutionary formula was created with the power of a men's shaving cream, but without the harsh chemicals or drying foam to perfect and polish a woman's delicate skin. Lather on this rich and tasty moisturizing cream for a close shave that will leave your skin soft, smooth and pampered.
I love this shave cream! Honestly. My first thought was that it felt like my husband's shave cream. I've been known to use his before when I was out. But unlike the hubby's shave cream, Whish's Lavender scent shave cream smells lovely for women. I love that it contains Organic Shea Butter, Organic Green Tea, Organic Coconut Oil, and Organic Jojoba Seed Oil. After shaving, my skin feels so incredibly smooth. Better than it has with any other shaving cream on the market.
About Whish Hair Inhibiting Gel
Whish Shave Hair Inhibiting Gel, the ultimate end to the ultimate shave, wax, or laser treatment. Not only can this absorbent moisturizer soothe your skin after a day in the sun or replenish it after shaving, waxing or laser treating, it also slows hair growth! Apply this never sticky or tacky formula that glides on like a smooth gel and quickly evaporates as you rub it in, leaving behind a silky, completely dry finish. Hydrate with natural and organic ingredients for smooth, even and sleek skin.
Now, this is a nice gel! I reviewed the same scent as the shave cream (lavender) and of course love this scent. Whish Hair Inhibiting Gel applies well. It feels cool at first but dries quickly. Have you used Aloe after a sunburn? This feels similar. Since it is made from Organic Aloe and Organic Shea Butter – you can really tell how amazing your skin feels.
I wish you guys could feel my legs. They are so soft. My skin feels sleek. Truly. Both of the products used together are amazing for my legs.
Head to Nordstrom or Nordstrom.com and get a Whish Body this summer!
You won't be disappointed.
Connect with Whish