I have a very girly girl in my household. My Princess is six years old and loves singing, dancing, pink, nail polish, and makeup. She will change her clothes four times a day and pretends to be a singer, or dancer, or actress – or anything she wants. I love watching her grow up and enjoy life.
Do you have a daughter? Is she like mine?
When she plays dress up and wears makeup (at home only!) I am glad that we have Ecoprincess Organics from Organic Beauty Now for her to play with.  These natural beauty products are safe for her skin and they are light and natural – just how they should be for girls pretend play makeup. She loves it; you can see how happy she is.
About EcoPrincess
Ecoprincess is a 100% natural collection of children's bath products & play makeup made with certified organic ingredients. Created by a mom who became fed up with the highly toxic ingredients found in kids' products. Ecoprincess offers everything a princess could want, including play makeup, body glitter, water-based nail polish, and bath products.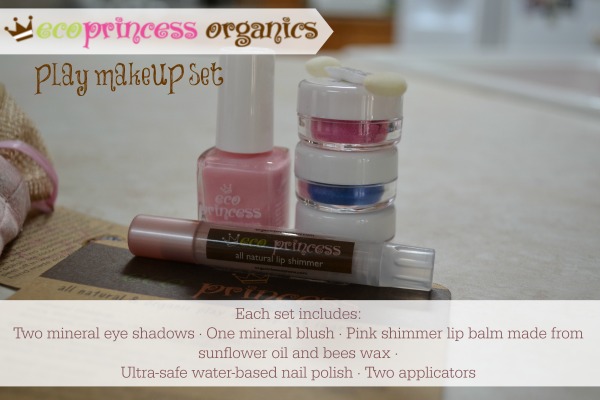 You can also find nail polish remover, glitter, shampoo, bubble bath and more at www.organicbeautynow.com.
Connect with Organic Beauty Now