With the huge popularity of Frozen, and especially the Frozen soundtrack, I wanted to share a list of 12 musicals that are now available to watch on Netflix.  Don't you want to learn some new songs this summer? Check out this list of musicals on Netflix:
Shrek The Musical
High School Musical
Grease
Chitty Chitty Bang Bang
Footloose
The Phantom of the Opera
Camp Rock
Mulan
Pocahontas
The Prince of Egypt
Leap Frog: Numberland
Rockadoodle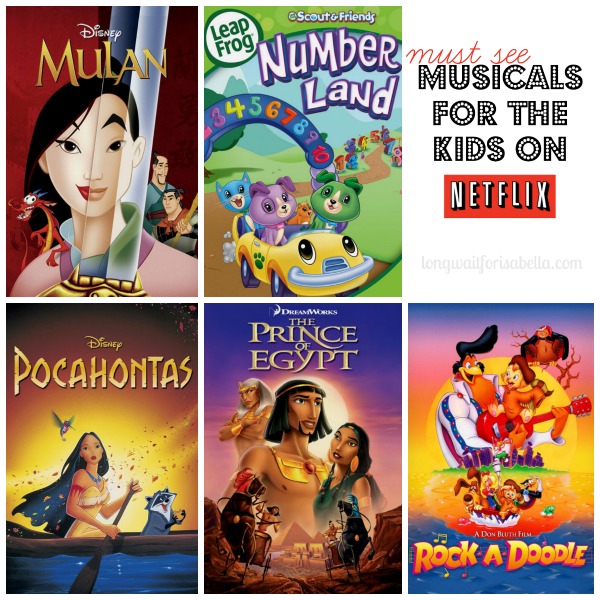 Options 8-12 above on the list are obviously great options for the kiddos and adults alike. We love Prince of Egypt. In fact, we leave that one in our queue on Netflix all the time.
Do you have a favorite musical?
If you need some food inspiration while you're watching your musicals – here's a cute idea from Andrea Lynn – Shrek's Kiwi Yogurt Parfait. After your kids watch their favorite musical on Netflix, maybe they'd like to perform their own show. Check out this No Sew Stage Curtain!
Disclosure: I am part of the Netflix Stream Team. This is a sponsored post. All opinions are mine.