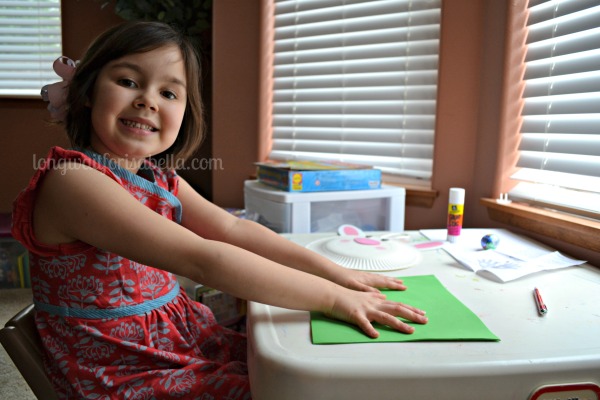 My daughter loves crafts. Now that she is six and in Kindergarten, craft time is getting more fun for me too! For the last three weeks we've been doing Easter crafts from Oriental Trading Company – and loving it. We have official Art class once a week in Kindergarten homeschool. But, she also does crafts at church each weekend.
Do your kids love crafts?
What I love about Oriental Trading Company is how simple, yet awesome the crafts look. Each of the craft products we reviewed contained 12 of the same crafts. They are organized well with instructions in each bag of craft. The other 11 crafts were brought to church. That way the teacher can have extra things for the kids to do. They loved the Easter crafts as well.
Three Easy Easter Crafts
The only thing I'd change about the crafts (if I could) was to make all of the pieces self-adhesive (note that many are self-adhesive). We had to use glue or a glue stick for each craft. With small kids, it is easier when the foam pieces are actually stickers. Otherwise, we absolutely loved them. The kids at church couldn't wait to take them to their parents afterwards. I overheard one mother deciding with her daughter where they were going to hang their paper plate craft. I was pleased to hear that I could be a part of that.
Connect with Oriental Trading
FREE on Oriental Trading
With Easter being so close, check out the freebies at Oriental Trading's Free-N-Fun Easter site. Your will find craft ideas, recipes, downloadable coloring pages & Easter basket ideas. Visit Free Fun Easter to find out more!
Do you have any Easter plans with your family?
Disclosure: I was sent the above items for review. All opinions are mine. I was not compensated for this post.