The Caribbean offers visitors from all walks of life the chance of a lifetime to see some of the world's finest landscapes. With dozens of gorgeous islands spread out across the Caribbean Sea, anyone thinking of taking off around the world on a cruise has no shortage of destinations to choose from. The question is, which cruise do you pick? It can be tough to pinpoint the exact vacation you have in mind when you're considering a trip, so it may be worth considering some of the Caribbean cruises available.
A lot of people are under the impression that cruises are only intended for the rich or for retirees looking to enjoy their autumn years. But this isn't true at all. They're so much more than that! Nowadays, there are so many child-friendly cruises offered you don't need to worry for a moment about keeping the kids entertained. With kids clubs, entertainers and on-board amusements, there's plenty to hold  kid's attention while you get down to the serious business of relaxing.
The Caribbean is the perfect place to take a cruise with the family. The huge variety of customs and cultures on the islands mean that the excitement never lets up on your trip. Best of all, you can try a little bit of everything, depending on the package you choose.
For English-speaking destinations, Jamaica's a good place to start. It's lively, compelling and has some amazing scenery to boot. The cultural scene is fantastic, grounded mainly in the incredible musical legacy that lies at its heart. If you're looking for somewhere a little more luscious with greenery, then St Lucia might be a good place to think about. The mixture of rugged mountain ranges, sweeping beachscapes and fragrant woodlands is spot on for travelers who love the outdoors and all that nature has to offer.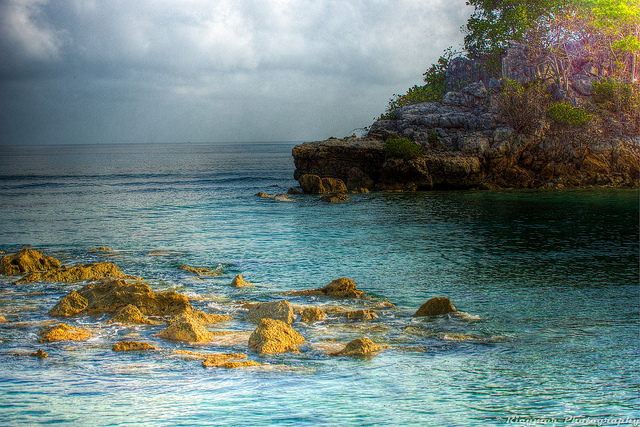 In terms of the weather, the best time to go on a Caribbean cruise is between December and April, when it is warm and dry with cool nights and low humidity. June to November is hurricane season in the Caribbean, but this is also the period where you're more likely to find cheap cruises. If you're hoping to do this, just be sure to back it up with decent travel insurance that covers you for delays and diversions.
Another option you might like to consider is traveling in May when the weather is still warm and pleasant and it's still off-season. If you're hoping to work around school holidays, be aware that prices drop towards the end of August, so if you search well enough in advance, you might just find a bargain!
Have you been on a Caribbean cruise?
If not, would you like to go on one?