Easter is only three weeks away! Can you believe it? Does your family have special Easter traditions?
In our family we get together and have a family dinner usually at 2pm to allow people to get done with church and then we eat, play games, and then adults hide Easter eggs (real and plastic that are filled with candy and money).
To prepare for Easter I love to decorate a dozen Easter eggs with the kids. We dye eggs and decorate eggs. We also like to bake.
What does your family love to do on Easter?
Any great Easter traditions?
While visiting the Celebrate with HERSHEY'S website, I loved finding the REESE'S racers – race cars made from HERSHEY'S candies like REESE'S Peanut Butter Eggs and ROLO chewy caramels. You can find basket ideas, recipes, color pages and so much more at this awesome website!
Our family loves desserts at Easter, especially cookies. Using ROLO chewy caramels in milk chocolate, I made exciting cake mix ROLO cookies. Like Christ rose from the tomb on Easter Sunday, there's a surprise inside these heavenly chocolate cookies: ROLO caramel centers!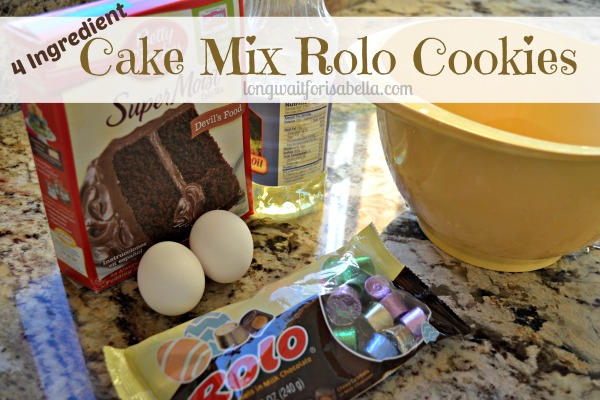 Cake Mix Rolo Cookies
Prep time:
Cook time:
Total time:
Ingredients
1 Box Devil's Food Cake Mix
⅓ Cup Oil
2 Eggs
1 Bag of ROLO chewy caramels inside milk chocolate
Instructions
Preheat oven to 350 degrees
Mix cake mix, oil, and eggs in bowl
Roll mix into a ball (about half size of golf ball)
Flatten ball of mixture
Add ROLO to center
Fold sides up and over, covering ROLO completely
Bake 9 minutes
Top with powdered sugar, optional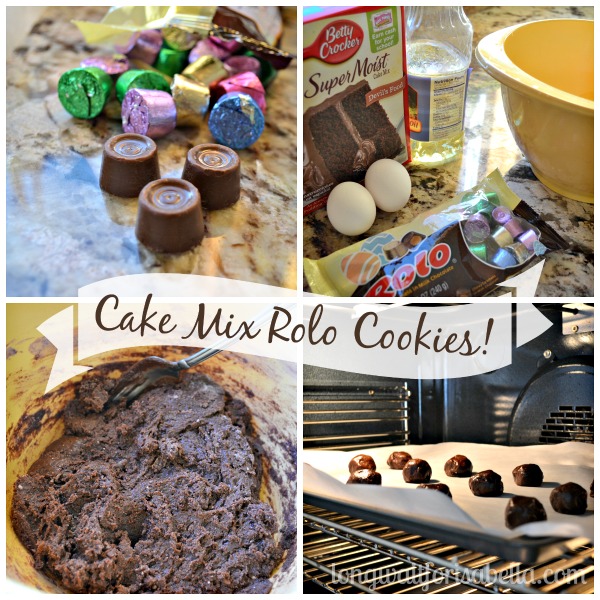 Ok, these cookies were not the first cake mix cookies I made. But they were the first chocolate ones stuffed with caramel. And can I say, they were divine? I brought them to our church potluck and everyone LOVED them. Easy and tasty – this is a perfect Easter cookie!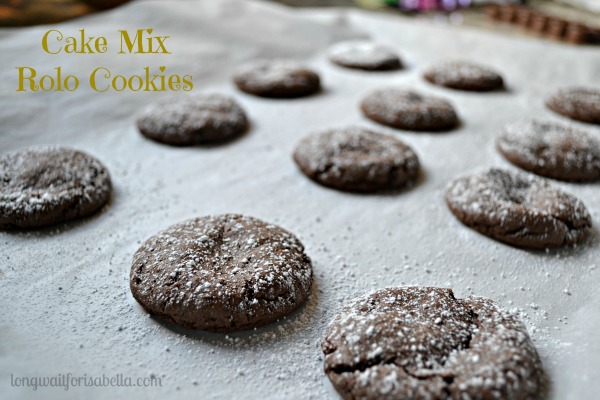 …and one more photo just to show you the loveliness of these cookies: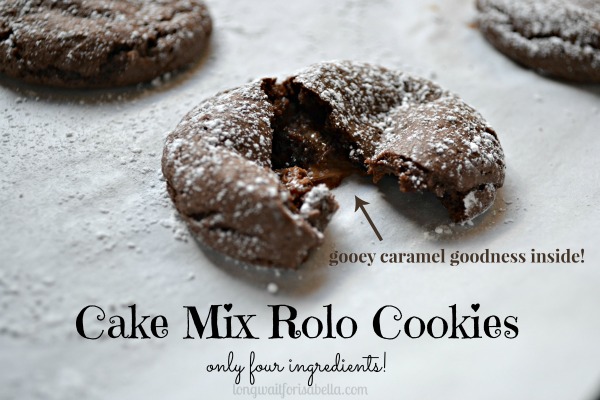 Disclosure: This is a sponsored post with Global Influence. All opinions are mine.