I participated in a campaign on behalf of Mom Central Consulting for Zarbee's Naturals. I received product samples and a promotional item as a thank you for participating.

Our weather has been crazy here in Baton Rouge. One day it is 75 degrees and the next it will be freezing and the whole town shuts down. So it came as no surprise to me when I had a sick toddler this week. A low grade fever, runny nose, and a terrible cough – add to that sleepless nights and you have the perfect formula for a miserable week.
You want to do all you can for your kids when they're sick. But when you pull out the children's cough syrup you normally use for the big kids, you realize that you can't give it to a 20 month old. In 2007, the FDA ruled that cough syrup is not safe for children under four years of age. I normally rub him down with some menthol rub safe for babies, or try to spray some saline mist in his nose. I also prop him up on pillows at night so he isn't laying flat on his back. The coughing is so much more worse at night. So, what's a mom to do?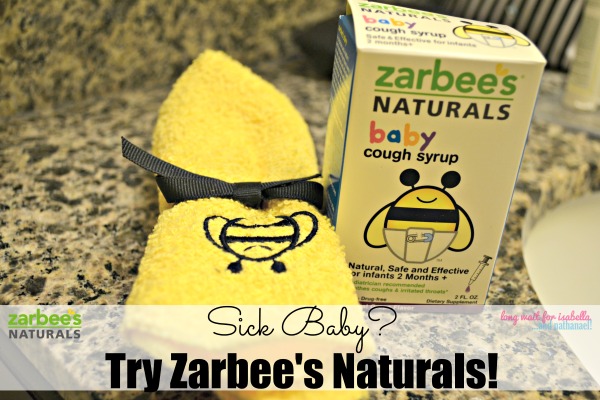 Thankfully, Dr. Zak Zarbock, in a similar prediciment as mine, created a great tasting, all-natural, vitamin-enhanced, safe and very effective product, Zarbee's All Natural Cough Syrup, specifically designed to keep mothers from going insane!
About ZARBEE'S NATURALS BABY COUGH SYRUP
Zarbee's Baby Cough is a safe and effective remedy that calms coughs* and soothes irritated throats*. Our baby formula does not contain any honey so it's safe for our smallest fans. This drug-free product means your family can make it through your day without the unwanted side effects and grogginess of alcohol or dyes.
But that's not all. Zarbee's Naturals offers so many more products. Products I can use for my entire family! Products that I feel safe having my family use. That is what I am the most excited about.
You will find cough syrups for children (12 months+), a natural children's sleep aid (for ages 3+), and even a daytime drink that adults can enjoy as well.
One more great bit of information for you. If you're not sure if the older kids should go to school – here are some tips from Zarbee's: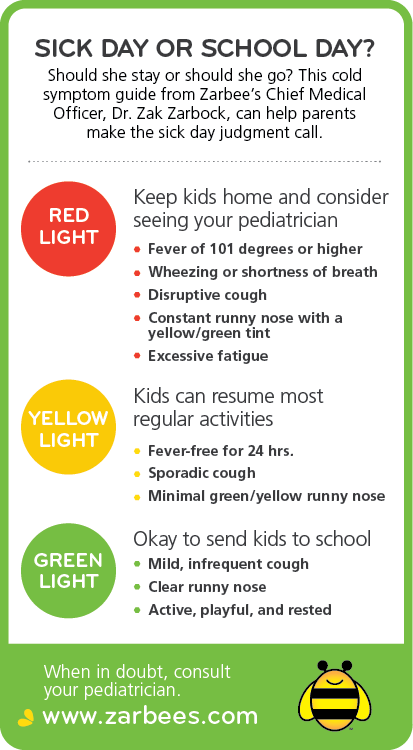 Do you want to try Zarbee's Naturals for your own family? Zarbee's is available over the counter in major retail stores nationwide, including: CVS, Harris Teeter, HEB, Kroger, Meijer, Rite Aid, ShopRite, Target, Walgreens and Walmart.
I don't know how you can say no to trying out this natural product. Here's a money saving coupon for you to print out and use. This winter, try Zarbee's Naturals. You won't be disappointed.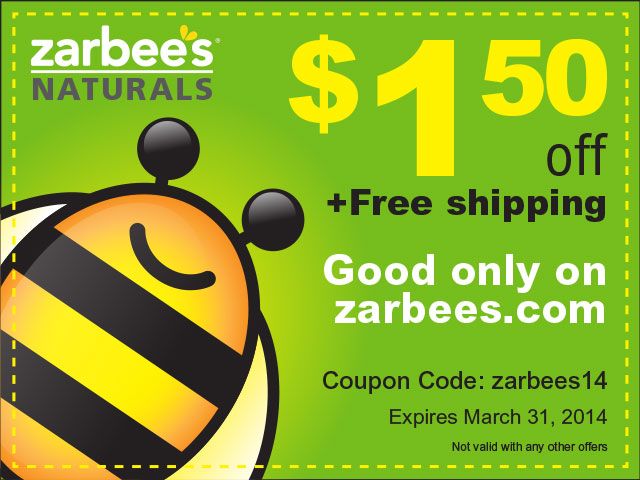 I am just thankful that I can have some peace from this horrendous cough that has been keeping us up for a few nights!
A Happy Toddler = A Happy Mother!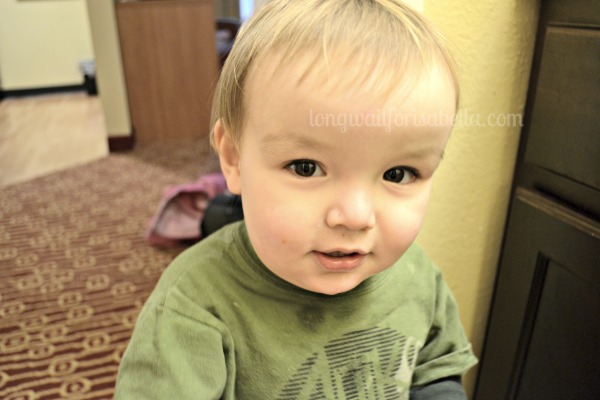 Please Lord, help me not catch it too!