We have traveled many times to British Columbia. We live only an hour from the border. My daughter LOVES Canada. Do you know why? She loves a kids television station up there called Tree House. And this station plays a cartoon that is up there in her top ten favorites: Toopy and Binoo.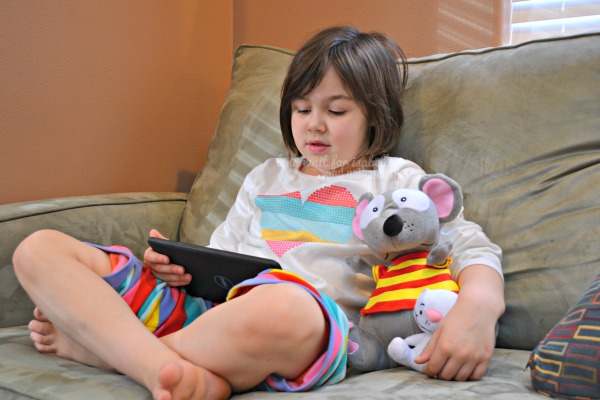 Have you heard of Toopy and Binoo?
Toopy and Binoo™ is an animated series that follows the adventures of Toopy, a tall, funny and friendly mouse, and his best friend Binoo, a tiny, clever and lovable white cat. Kids will laugh out loud as the charming and endearing friends explore their colorful, whimsical world. Binoo, always logical and perceptive, is the perfect sidekick for Toopy and his vivid imagination and spontaneous zest for life.
The series inspires preschoolers ages 2 to 6 to expand their creativity while reinforcing positive values such as friendship, good manners, creative thinking, and humor. Funny in an age-appropriate way, Toopy and Binoo teaches children daily skills and encourages them to use their imaginations.
A phenomenal hit TV series in Canada, Toopy and Binoo is now available for the first time ever to US audiences exclusively on the Toopy and Binoo TV YouTube channel: http://www.youtube.com/user/toopyandbinootv.
Do you know how happy my Princess is now that there is a Toopy and Binoo TV YouTube channel? We actually made our own list of clips and episodes on YouTube and the quality was hit and miss. Now, my daughter can watch the official channel age more than 100 full, five-minute episodes, each with laughs and stories the whole family will enjoy.
Join Toopy and Binoo for a fun Twitter Party on Thursday, February 20th at 1:00PM hosted by @ResourcefulMom to learn more about the show and win wonderful prizes! Follow #ToopyandBinoo to participate. RSVP here.
Disclosure: This is a sponsored post. All opinions are mine.