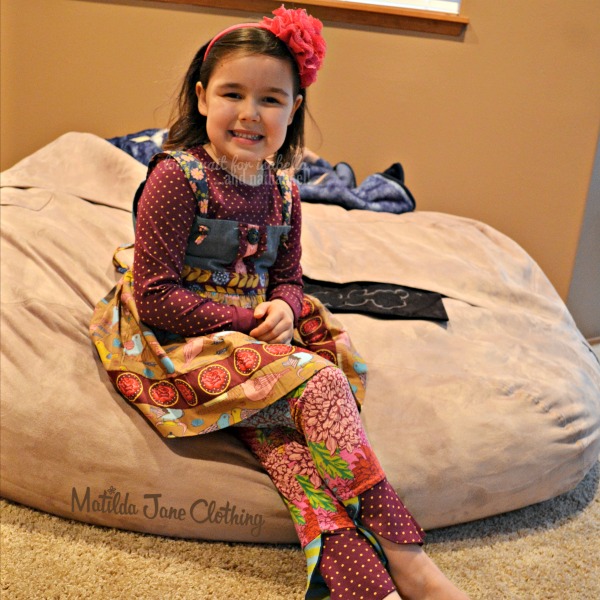 Last Sunday, we celebrated my Princess turning six years old! It is hard to believe that when I started this blog she was just a baby. Time has flown by so quickly. This party happened to be the third time we celebrated her birthday this year! First, she was able to celebrate in San Diego with her cousins. She had a family dinner with pumpkin pie instead of birthday cake (her request). Her actual birthday was spent in the Sacramento area, we were out of town. We visited the Children's Museum, Sacramento Zoo and tried ice skating for the first time with her.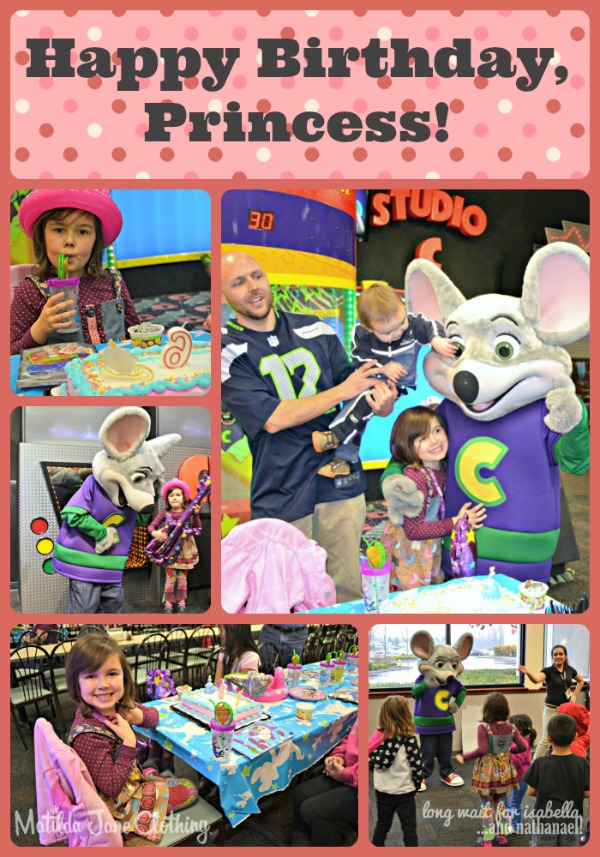 This birthday party was, by her request, spent at Chuck E. Cheese with her cousins here in Washington. She had a blast. Our reptile party was fun last  year, but a home party is so much work. I was so happy to just show up, enjoy the place, and leave. It was less stressful, still lots of fun, and no clean up!
Didn't she look cute in her Matilda Jane Clothing outfit from the Paint by Numbers collection?
This was the perfect birthday outfit. It was stylish and comfortable. We received many compliments on it too! The outfit is Turtle Dove Knot Top, Stippling Tee, and Gallery Leggings.
It's all about keeping a little girl…a little girl. Keeping her youthful. Keeping her spinning and twirling and carefree. And most importantly, bringing her happiness. – Denise DeMarchis, designer and founder.
Connect with Matilda Jane Clothing
Sometimes, when you put on a certain dress, you feel a certain way. When you put on Matilda Jane, you feel just happy and twirly. You just feel good. – Denise
This is a sponsored post.