Am I the only one who didn't have a Lalaloopsy Doll in the house before this holiday season? I actually have noticed it on some top toy lists this year, and I knew my Princess would love to own one of these fun colorful dolls. So when the chance to review these dolls came up, I jumped at it.
I cannot wait to see my Princess open these dolls Christmas morning. She loves dolls and she is going to be excited to play with these ones. In fact, this year two of the big stores had wish list magazines available. My Princess circled the gifts she wanted in one and check marked the gifts she wanted in another. Lalaloopsy Dolls were in both of those wish list magazines.
About Lalaloopsy
The Lalaloopsy family, which consists of colorful rag dolls that magically come to life from the fabric used to make them, is welcoming new lines and characters this fall. The new additions include Lalaloopsy Loopy Hair™, Lalaloopsy Workshop™, and eight new Lalaloopsy dolls.
Lalaloopsy Loopy Hair™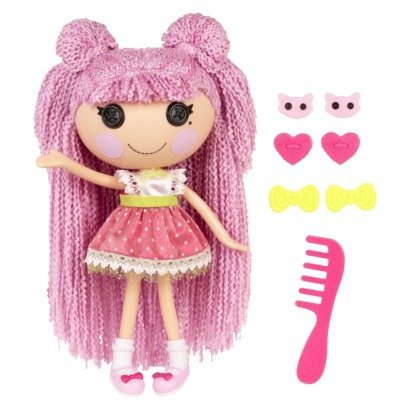 Lalaloopsy Loopy Hair™ have extra soft, long hair that can be styled, twisted, braided, and brushed for the first time ever! Each doll comes with fun hair clips and a comb so kids can style their Lalaloopsy™ doll's hair in "sew" many loopy ways!
Lalaloopsy Workshop™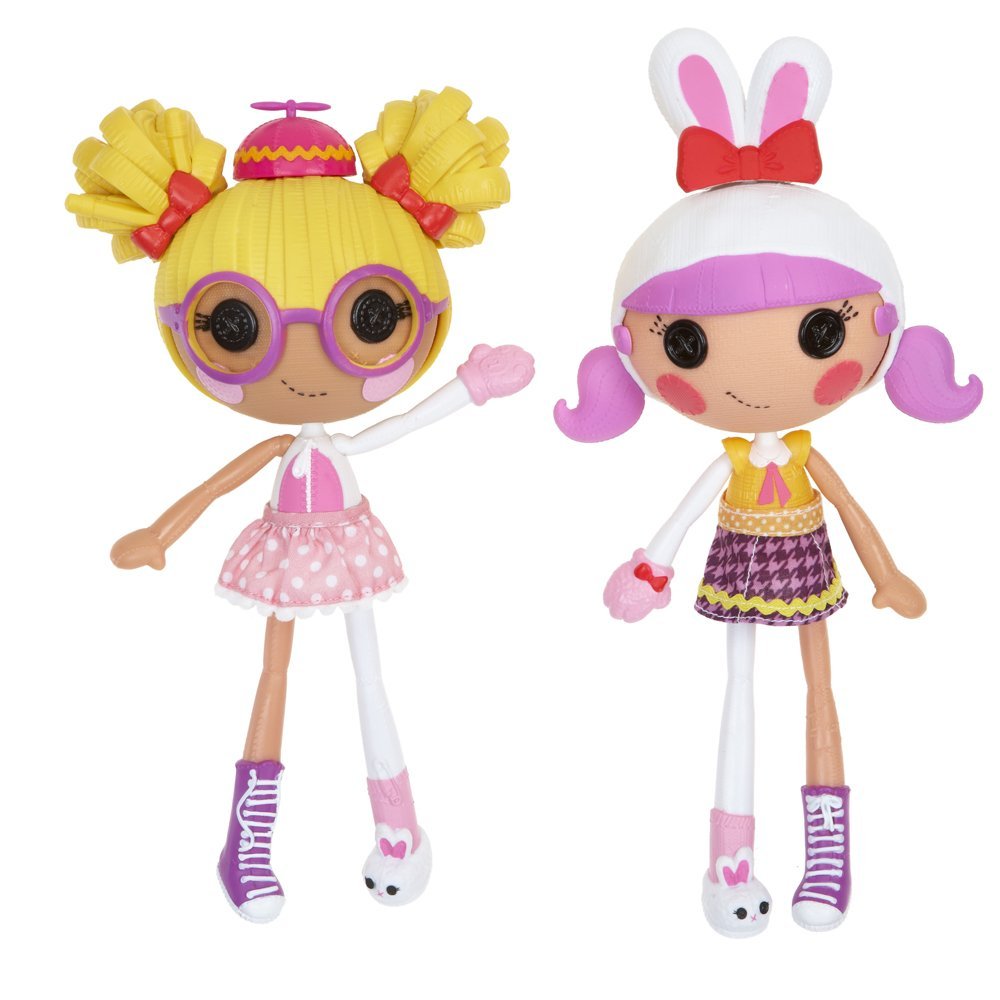 The Lalaloopsy Workshop allows kids to magically bring their own Lalaloopsy doll to life. Kids can mix and match expressions, hairstyles, fashions, and even accessories to create their own one-of-a-kind Lalaloopsy! Available in Lalaloopsy Workshop™ Double Packs and Single Packs for endless fun!
Eight Additions to the Lalaloopsy Doll Collection
The Lalaloopsy were once rag dolls who magically came to life when their very last stitch was sewn. Each doll comes with a unique pet, personality, and birthdate:
Haley Galaxy
Teddy Honey Pots
Mint E. Stripes
Confetti Carnivale
Scraps Stitched 'N' Sewn
Little Bah Peep
Winter Snowflake
Peggy Seven Seas
Connect with Lalaloopsy
Facebook | Pinterest | Instagram | Google+
Buy Lalaloopsy
You can purchase Lalaloopsy dolls at Kmart, Target, Walmart, Toys R Us and Amazon.