I participated in a Blogger Activation on behalf of Mom Central Consulting for Kidoodle.TV. I received a promotional item and a free trial as a thank you for participating.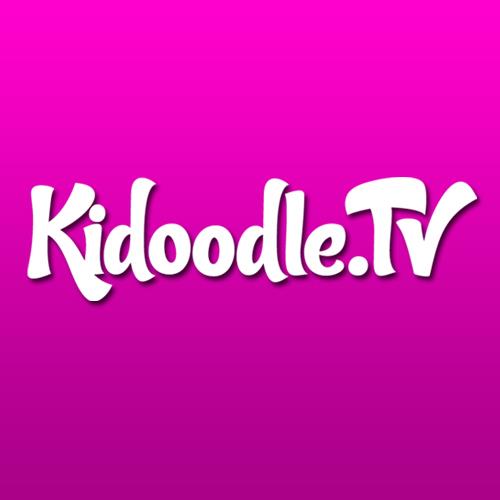 We stream a lot of children's entertainment in our home. We use a few different widgets on our living room television, a Roku in our bedroom, as well as apps on our phones. Our biggest worry, as our daughter is getting older, is that she will find entertainment on these sites and apps that is not appropriate for her age.
While we are selective in the shows she is able to watch, as she gets older, she is able to navigate and read things more easily. To be honest, even some of the pictures on the cover of the movies and televisions shows are not things we want her to see. So, as a parent, a site like Kidoodle TV is exactly what I was waiting for.
About Kidoodle TV
Kidoodle TV is built for kids, not just aimed at them. It is designed specifically for the use and navigation by kids (ages 12 and under), ensuring an age-appropriate viewing experience. Featuring a brightly colored, easy-to-use user interface, customizable Kid Profiles for up to 5 kids, and great entertainment and educational content from a variety of sources, Kidoodle.TV is child oriented and convenient, with no adult content and with robust controls for parents.

Parental controls include age category filtering and title selection and de-selection, which allows parents to tailor available content to each child's needs. Once logged into Kidoodle.TV, parents simply select a Kid Profile and hand off the navigation to the child. Kidoodle.TV features content appropriate for its audience and is free of advertising within the service. Kidoodle.TV offers the freedom and diversity of Internet access but with parameters built in to assist with child safety.
OK parents, doesn't this sound amazing to you?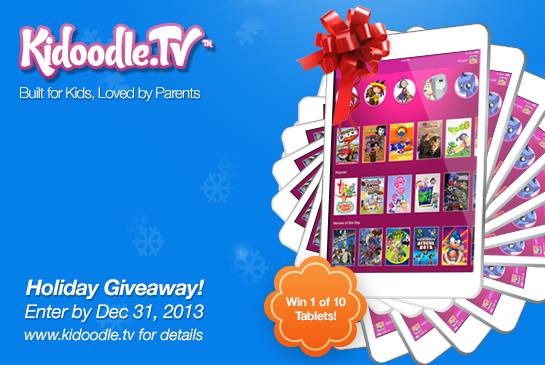 Check it out for free the month of December and you will be entered to win 1 of 10 tablets or 1 of 10 Kidoodle.TV year-long subscriptions!
My daughter's top 3 shows to watch on her customized, age-appropriate Kiddodle home page?
Strawberry Shortcake

Pound Puppies

Jem and the Holograms
I really love that I can choose which shows she can choose from and see on her home page. There is a passcode for parents to access the shows, so I don't have to worry about inappropriate entertainment. A timer for how long my daughter can watch is also beneficial. She loves her shows, so she has a tendency to watch continuous episodes if I don't monitor her watching timing.
Do you think your home could benefit from Kidoodle.TV?
Please be sure to connect with Kidoodle TV on Facebook and Twitter!