Do you have a smart phone? In our home both my husband and I use the iPhone 4. I know, I know, we will upgrade one day. But for now we still get by with this older model. We both use our iPhone a lot throughout the day and our battery does not always make it the entire day. For this reason, I am very excited to share with you about an exciting tech product – the Duracell Powermat.
About the Duracell Powermat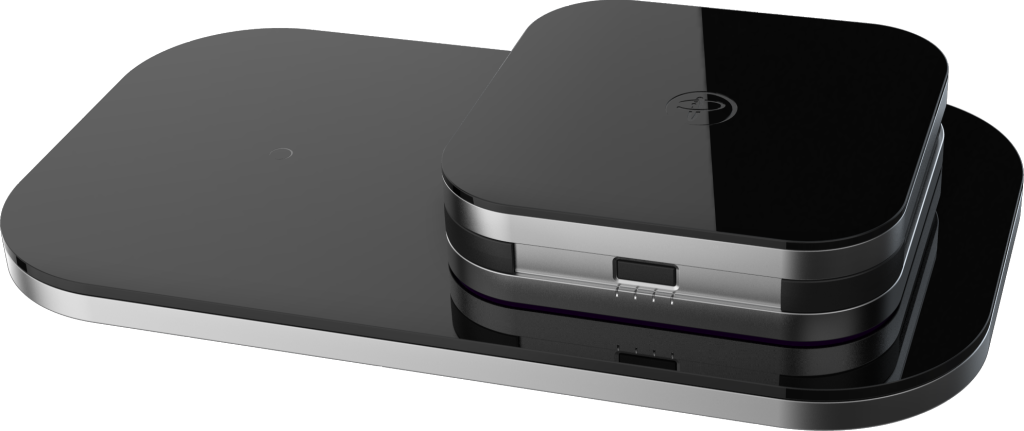 The Duracell Powermat™ is a new technology that allows wireless charging by placing your mobile device, or tablet, on a small mat, all you need is the AccessCase™ and the mat. Powermat™ also offers a backup battery that clips directly onto the back of your Powermat™ AccessCase™ on your phone and provides an extended battery life when you're on-the-go and without a charger or electrical outlet. This backup battery can also be charged by placing it onto the Powermat and is very useful because it is not too bulky and you do not need to have it on your phone at all times, only when you really need it. The Duracell Powermat™ is available for iPhone 5, iPhone 4/4S, Samsung Galaxy SIII and other mobile devices.
We have the Duracell Powermat and AccessCase for each of our iPhones as well as the GoPower Long Haul portable battery. It was so simple to set up. We plugged in our Powermat, slid on the AccessCase and set our iPhone on the Powermat to charge. Voila! It was that easy. I do love my personalized iPhone case and my husband loved his very expensive protective case as well – so having to use the AccessCase is a difficult transition. The backup battery is also a great part of the power system might just be my favorite!
The GoPower Long Haul is an amazing portable battery that allows for up to 4 phone charges. This is perfect for our traveling lifestyle. We no longer have to worry about our iPhone battery dying. There are even two USB ports on this awesome portable battery so both my husband and I can charge simultaneously! The GoPower Long Haul can be charged via USB or on the Powermat.
This new powering system is also more eco-friendly! That is a big win for me. The Duracell Powermat consumes less energy because it uses DC power instead of the traditional AC power. Wireless charging requires fewer transformers, which results in less electronic waste in our landfills. My favorite "green" point is that power is only consumed when your phone is placed on the charging spot.
Which leads me to the only "difficult" part about this power system. The charging spot uses magnetic induction and your phone (while in AccessCase) and back up battery must be in the "right" spot to charge. It has taken me 2-3 times to get it right. Since, I am new to this technology, I am hoping that it will get easier to just place it on the Powermat and hear that beep that tells me that it is charging. Because taking the extra time to position my iPhone is not more convenient than plugging in my phone.
Final Verdict? I do like the Duracell Powermat and so does my husband. I would prefer if the case was more protective and that it would charge the iPhone a bit easier without have to get it on the PowerMat "just right". But, being able to grab and go and taking the back up battery with me far outweighs those two downsides.
Connect with Duracell
Buy Duracell Powermat
Win Duracell Powermat
One lucky Long Wait For Isabella reader will win a Duracell Powermat and GoPower portable battery. Enter the Rafflecopter form below for your chance to win. Open to US and CAN residents 18+.
This is a sponsored post.