This post is brought to you by Feld Entertainment

We had a family girls day out on the Sunday before Thanksgiving. My mom, sister, I and my Princess went to see Disney on Ice: Rockin' Ever After when it came to the Seattle area. Let me tell you, it was AMAZING! We had such a great time on our girls day out. In fact, when the show comes back all of us cannot wait to attend again.
Four great Disney Princess stories were featured in this entertaining, colorful, high energy, fun show. My own Princess loved Ariel's story the best. I really enjoyed Belle's story. A quick re-telling of the much loved animated movies, each act is well done and the skills of the ice skaters is awesome. Mickey and Friends also came out before and between each act. We were also given an intermission which was nice.
This was our first time to see Disney on Ice or any ice skating live show, and we were pleased. The prices of the tickets were quite reasonable for this 2 hour show. We can't wait to attend again next year!
About Disney On Ice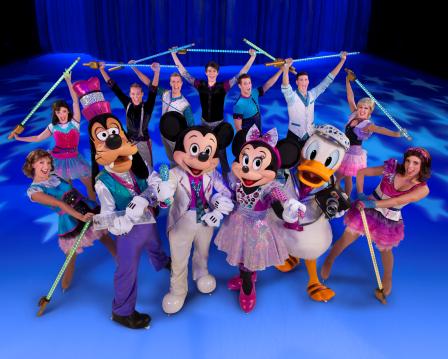 Disney On Ice brings your favorite Disney stories to life by mixing the magic of Disney characters with the artistry of ice skating to create an unforgettable experience. Disney On Ice travels to more than 60 countries; over 1,200 performances annually in North America creating magical moments for 5 million+ guests.
Connect with Disney On Ice
About Rockin' Ever After
For upcoming showtimes and to learn more about the show visit the Disney On Ice website.