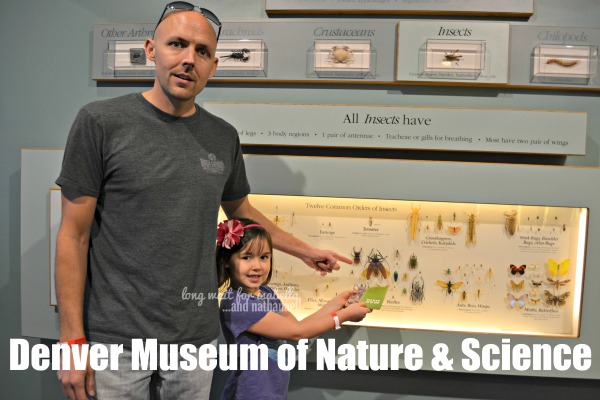 Have you visited the Denver Museum of Nature & Science? If you live near Denver, or are ever visiting Denver then you must visit this awesome Museum. Our family highly recommends it.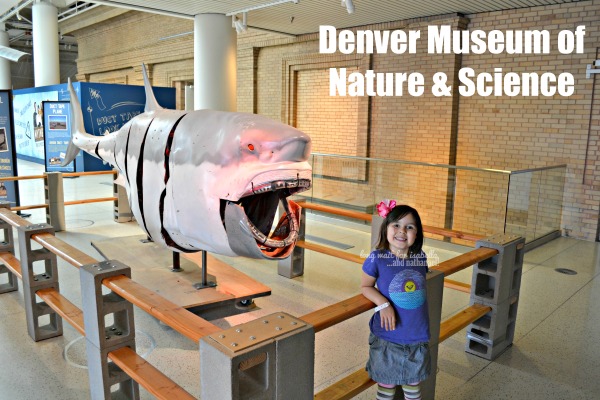 The Denver Museum of Nature & Science offers the following exhibitions:
MythBusters: The Explosive Exhibition (until January 5th, 2014)

Discovery Zone

Egyptian Mummies

Expedition Health

Gems & Minerals

Konovalenko: Gem Carvings of Russian Folk Life

North American Indian Cultures

Prehistoric Journey

Space Odyssey

Wildlife Exhibits
We also had the chance to see an IMAX movie while we visited the Denver Museum of Nature & Science. My 5 year old loved the Meerkats 3D show and even my 1 year old did pretty good, which surprised me. They offer other IMAX options as well.
You will also find a Planetarium at this amazing museum!
The Denver Museum of Nature & Science is located at:
2001 Colorado Blvd.
Denver, CO 80205
phone 303.370.6000
The Museum is open daily 9 am – 5 pm and believe me, you will need all the time to see everything. This is one awesome museum. With small children it was difficult to see everything my husband and I wanted to see. It is also obviously difficult to read the things we wanted to read. But, even so, we still are glad we went and hope to one day come back when the children are older.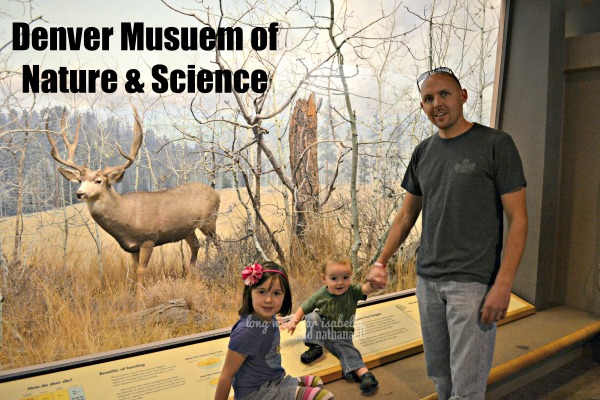 Our kids had a favorite exhibit. They loved the Discovery Zone. Find many of your favorite hands-on activities for very young visitors and their families:
Put together a puzzle

Dance to music from around the world

Build with blocks

Make a craft to take home

Dig for dinosaur bones

Experiment with air

Explore special activities for our smallest visitors (6 months and up.)

Listen to a story

Try a science experiment

Walk like an animal
My husband of course loved the Mythbusters Exhibition. We spent the most time in there and had fun finding out the truth behind myths.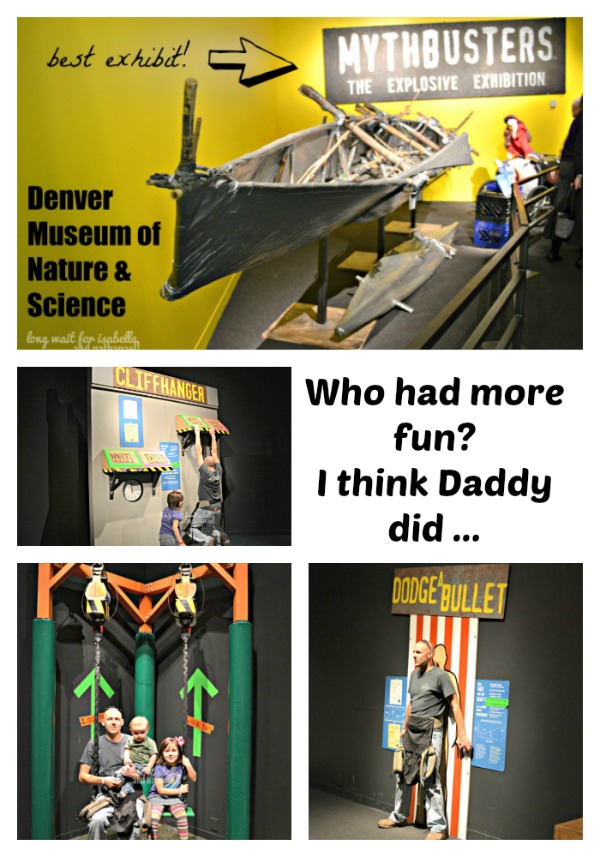 Doesn't this place look like fun? We love visiting museums with the kids when we are traveling. If you are in the Denver area, don't forget to check out the Denver Museum of Nature & Science. You won't be disappointed.
Connect with Denver Museum of Nature & Science