This post is brought to you by Residence Inn Marriott.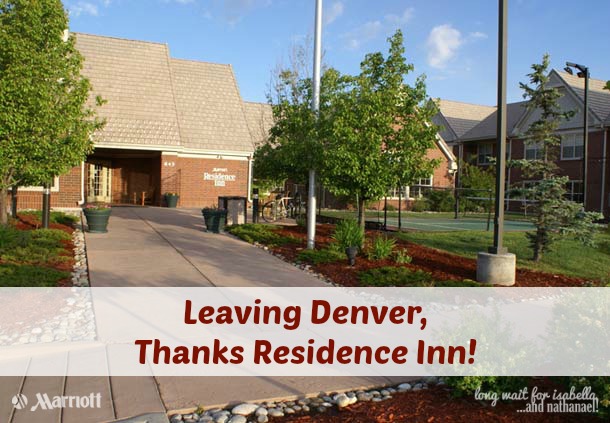 We are leaving Denver this weekend and flying back home to Seattle. It will be nice to get home in time for the holidays but we truly will miss this Denver area. We've loved our time here in Louisville/Boulder area (just north of Denver, Colorado). The days flew by! 31 nights at the Louisville Residence Inn by Marriott was amazing. So amazing in fact, that our next travel location will be Baton Rouge, LA and we want to stay at a Residence Inn there.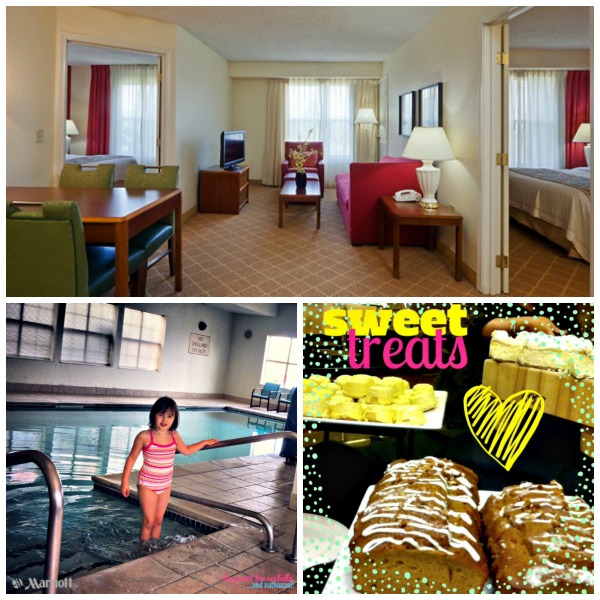 Here is a recap of just four of my favorite things about our Residence Inn Marriott stay:
2 bedroom suite

Pool

Daily breakfast and dinner 2x per week

No tax for staying longer than 30 days
Our stay also enabled us to get points with the Marriott Rewards program. This is exciting for us because we can cash in our points for hotel stays, travel, or gifts. We like to use our points for hotel stays. Yes, we travel a lot, but it is for work. We love to travel for pleasure too. So when we rack up points through work, we cash in points for hotel stays that are simply for the fun of traveling.
Are you a Marriott Rewards member yet? If not, what are you waiting for? Sign up today. It is free and you can earn a free night if you stay twice at a participating hotel during your earning period.
Connect with Residence Inn
Current Promotions
The Residence Inn Louisville Boulder has a discounted holiday rate. Now through January 8th use promo code HL1 and save 10%. (Rates are based on availability.) They also offer a CU Friends and Family 15% discount if you are visiting a student at the University of Colorado. For these promotions and many more visit the Residence Inn Louisville Boulder website here.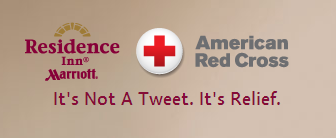 Have you been watching the news about the typhoon that hit the Philippines? I am so heartbroken. The stories and photos are so difficult to see. The Residence Inn has teamed up with the American Red Cross in a Tweet for Relief campaign. Your tweets equates to a $5 donation to the American Red Cross. $108,900 has been raised so far. Why don't you help and Tweet for Relief? Now is that time that the American Red Cross can use your help. Learn more by watching this YouTube video below:
So after three Travel Thursday posts about the Residence Inn by Marriott, are you convinced? This really is the place your family should come to for extended stays.  The next time you are traveling, check out if there is a Residence Inn nearby. You won't be disappointed.