While we were in Denver this month, we visited the Denver Downtown Aquarium. Family travel might be business related, but we always like to have fun. Denver, Colorado really offers a lot of great places for families to visit.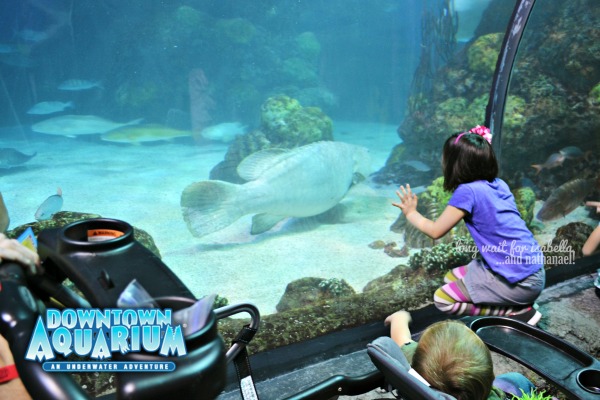 There are 9 exhibits to visit at the Denver Downtown Aquarium:
North America
In the Desert
Under the Sea
At the Wharf
The Rainforest
Coral Lagoon
Sunken Temple
Shipwreck
At the Beach
Of course, my Princess' loved visiting the Under the Sea exhibit. They have two mermaids in their Mystic Mermaids® show.
Mermaids… to most, they're the subject of myth and legend, but at Downtown Aquarium we've got our own sea of mermaids! Watch the mermaids swim amongst their sea life friends, all while teaching about the importance of taking care of our environment. Their family-friendly, interactive show is choreographed to music and is performed in the Under the Sea Exhibit.
For the Mystic Mermaids show schedule, meet and greet, and birthday packages visit the Denver Downtown Aquarium website.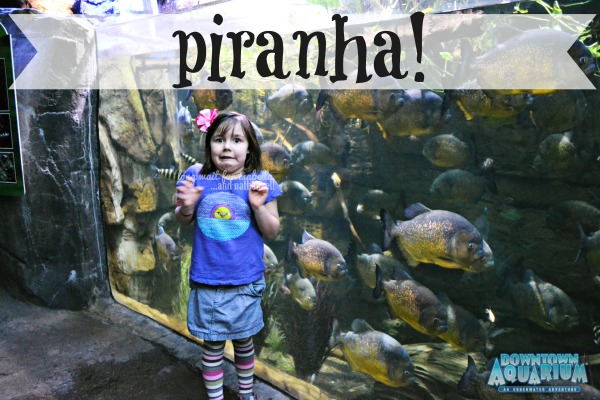 We liked all the great low tanks of fish. We could easily leave our Little Man in the stroller and push him right up to the glass. He didn't try to get out and run around since many things were at his level.
Tiger Tuesdays! Watch Heran complete a training session every Tuesday at 2pm. My Princess waited very patiently for the tiger to come say hello. She loved that the tiger wanted to "see her".
At the end of the visit my Princess was able to feed the sting ray and and meet the Mermaids. That was special for her. She asked, "Mommy, where are their legs?" Then, "Are they real?" It was cute seeing her wonder if they were in fact Mermaids.
Tickets start at $11.99 for age 2 and go up from there. The Denver Downtown Aquarium is affordable and fun. It was a great place for us to visit with young children. There is also an exciting restaurant with a 5,000 gallon aquarium inside. They offer a lunch menu and a kids menu as well as their main menu.